So I was just checking out
Satoda Mai's blog
and found a rather interesting picture ...
Now this might seem like a standard group shot (which it is) but if you look a little closer ...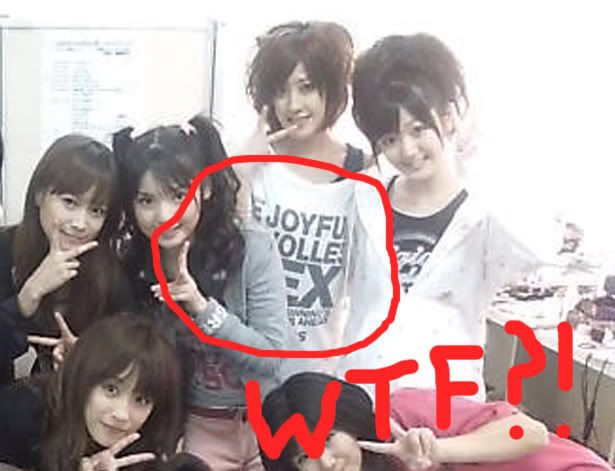 I don't wanna sound like captain obvious so I'll let you all guess what Miyabi's shirt says.
If anyone can fully confirm its text with photographic proof then I will send them 10 H!P photos of their choosing.
I love me some random Engrish.
UPDATE!
Also if anyone could find more pictures of Miyabi in this 'interesting' top ... do it for great justice.