I've only just recently moved into a new house so my money is very limited in regards to buying H!P junk, it really breaks my heart knowing the money spent on a new oven could of gone towards numerous delicious photoboooks.
Yet that said, I have managed to pick up a few choice items, enough to keep my addiction at bay (for now)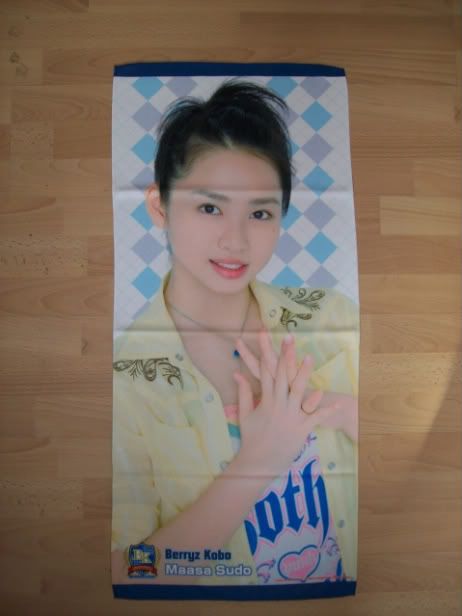 This is a Maasa Sudo microfibre towel, I'm not sure if I'm meant to admire it or wipe the dust from the TV with it, it seems sacrilegious to soil it in any way ... so for now it remain in the H!P vault.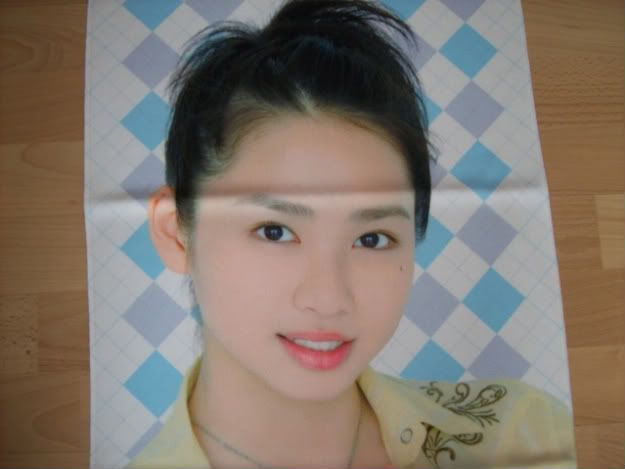 Even though its printed on fabric the quality of the print is quite sharp, is that a mole on Maasa's cheek? or is it a spec of dirt on my camera lens?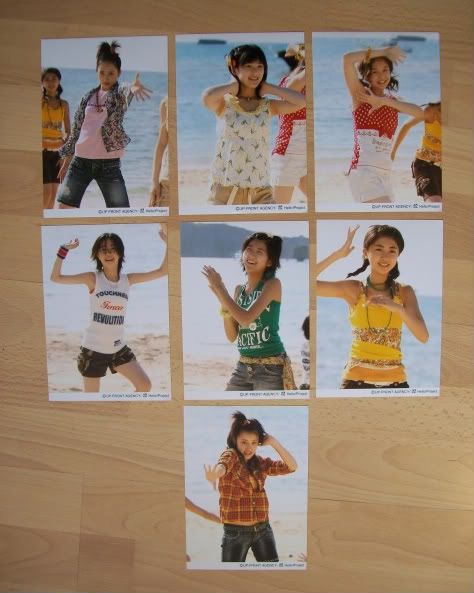 These Berryz photos are bigger than the usual ones so I need to find a new photo album to keep them in, the two photos I love the most are ...
Miyabi, because not only do you see her natural hair color, you get to see her lovely awkward smile, MIYA FTW!
And Maasa is acting naturally silly (and powerful) bless her.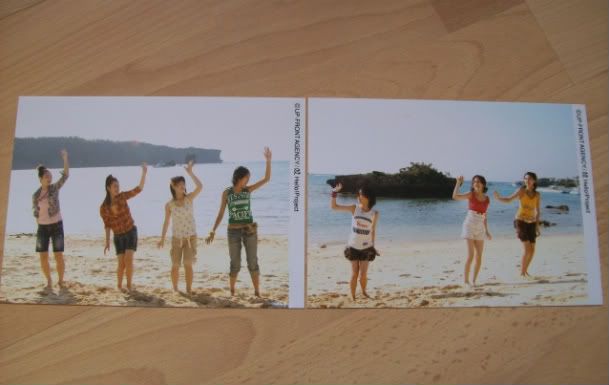 These two photos clearly are not meant to be parted, its quite sweet ...
and this photo is quite セクシー ...
Next up is some things
Morning Berryz
sent me
For some strange reason everyone who bought the scarf had to wait ages to get the photos that should of come with it, so this means that MB had to send me two packages probably costing her more than originally intended ... sorry!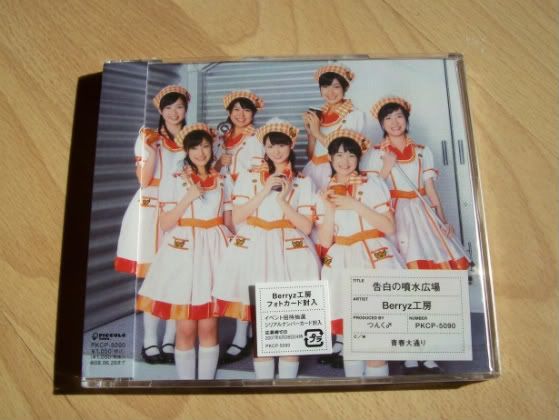 I won this from
MB's blog
, the competition involved guessing which Nascar drivers finished the season with the most points ... or something .. I have no idea how I won, but I totally winged it.
When it popped through the letter box I was like 'oh shi..' because I thought I already owned it ... yet this is the A version ...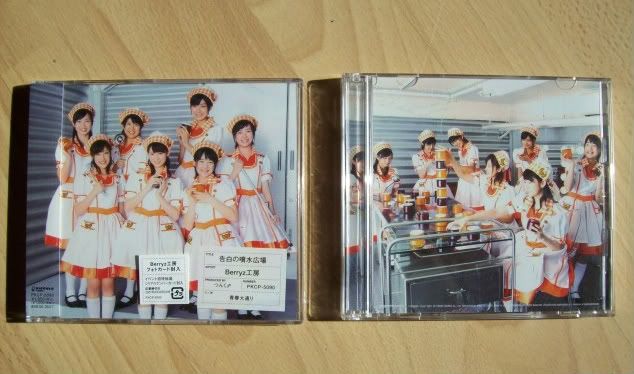 so it looks quite lovely next to the B version I bought a while ago.
There's a TON of stuff coming out soon which I would love to buy ... yet with me going to see Buono! in Sweden I really really really need to save some cash :(
it's for a good cause I guess though.