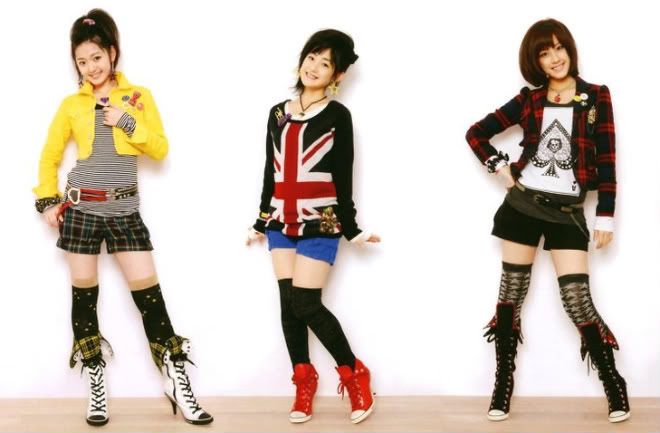 The past couple of weeks have been a phenomenal time for H!P wota, Maimi is getting her third photobook, Maasa is unbelievably getting her first, Morning Musume are playing in L.A ... and now something more unbelievable ... Buono! are gonna be playing in Europe.
The previous few days for me have been a roller coaster of emotions, after trying in vain to get the time off work so I could travel to L.A I was feeling slightly down and crushed that I would be missing out on such an awesome slice of history.
Yet yesterday while I was trying to sleep my phone went off
the message was from
Lolli
and it said
''Buono r going 2 stockholm, sweden in may i wanna go 2 that lol''
So now I have a new opportunity to see a h!p group ... and I figured something out ...
This will be actual history, because it will be the first time a H!P group have played in Europe, also I just wanted to confirm with people that the Morning Musume gig in L.A wont be the first time Morning Musume have played in America because they have played in Hawaii numerous times (Hawaii is the 50th state of America) the MOAR you know ...
I've just booked the time off work and now I need to get my passport replaced because it became the victim of a washing machine attack.
So far Me and Lolli are confirmed to be going, also Paul from
hello blog
is going with his mate chris, it will be quite interesting to meet up and get our drink on.
Are you going? if anyone wants to meet up with us wota bloggers in Stockholm send me an email to wotakunow@hotmail.com and I'm sure we can sort out a group ... its a good idea to be of legal drinking age though ... because most of my spare time will be spent in the pubs and clubs.
See you there!!!!
PS: Anyone wanna sell me a Buono T-shirt? :D