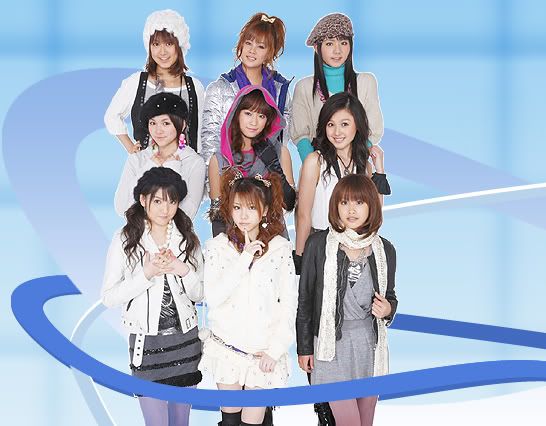 I was slightly hesitant to write about Morning Musume's latest effort for 2 reasons...
1) Most people don't like to read things loaded with negativity
2) I don't like wasting my energy/time on things I don't enjoy
Well I think I'm a fairly honest person so I'll just come right out with it ...
IT'S TERRIBLE
Why? well lets start with the actual song itself 'Naichau Kamo' which translates into 'I might cry' hardly fills you with optimism and warm fuzzy thoughts that I've come to expect from J-pop, it makes you wonder if this will be a heart rendering ballad or a powerful love song ... its neither, it's just an extremely typical bland filler type song, if this were to feature on an album I would instantly skip it.
I heard the preview to this a couple of weeks ago and I could tell instantly that its a very un-catchy tune, last night at work I was trying to remember the rhythm for this song and I honestly couldn't ... now this could be blamed on my poor memory or the fact that there's nothing worth remembering, I'm opting for the latter.
The lyrics are typical which isn't that much of an issue, the main cause for concern is the track, cheaply thrown together synth keys and boring uninspiring melody, the only thing that stands out is when the girls shout 'Kamo' and that's only because they keep annoyingly repeating it.
Next up ... the outfits, like a majority of H!P releases the girls wear 2 types of clothing, as you can see in the photo above it looks like a secondhand clothing store has vomited upon them, the only girl that looks half decent is Koharu, I understand that clothing needs to stand out for promotional reasons but they stand out for all the wrong reasons, Lin Lin looks like a dutch milk maid, Jun Jun looks like a 60's reject, Aika appears to have a small animal nesting upon her head, and Eri ... I really have no idea whats going on there.
The secondary outfits consist of short leather red/white jackets which are quite nice if worn with clothing that coordinates with it ... which isn't the case, short black ruffled skirts with black stockings and pvc/leather knee high boots ... one word springs to mind ... WHORE ... yes that just happened, all these items of clothing can look good if worn correctly, even black fishnet stockings ...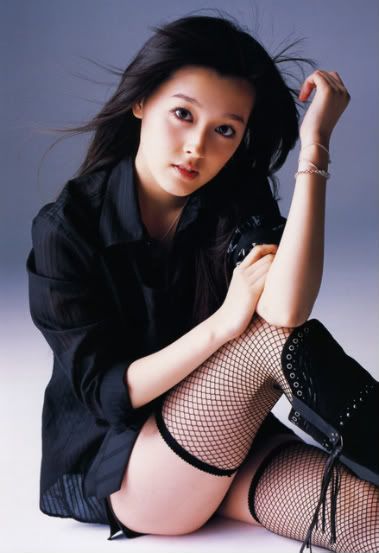 So now I've firmly established my thoughts so far, can the PV sway me in any way?
lets move forward...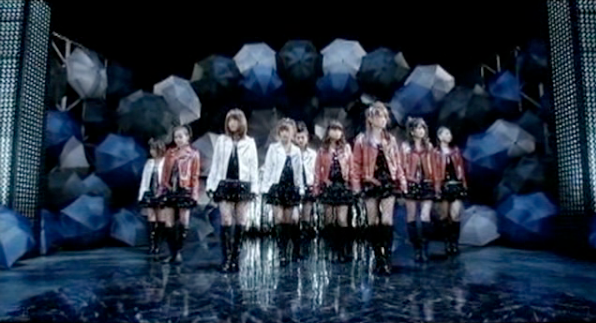 The set consists of two mock skyscrapers parted by and arc of umbrellas and some sparkly ribbon crap thrown in for good measure (probably left over from the pepper keibu PV).
The floor looks remarkably like the floor used in Berryz Kobo's 'Jiriri Kiteru' PV.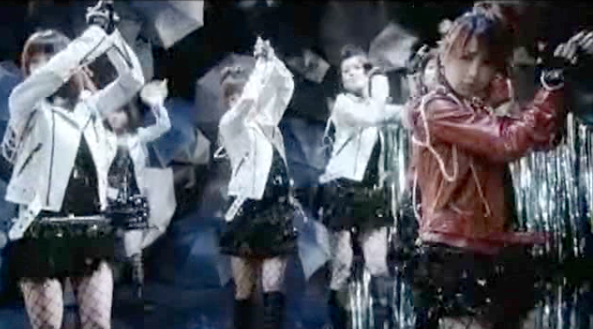 The dance used for this is fairly bland, there's no crazy dance break downs or high energy jumping, as you can see in this capture they are performing a flamenco style clap which seems totally out of place.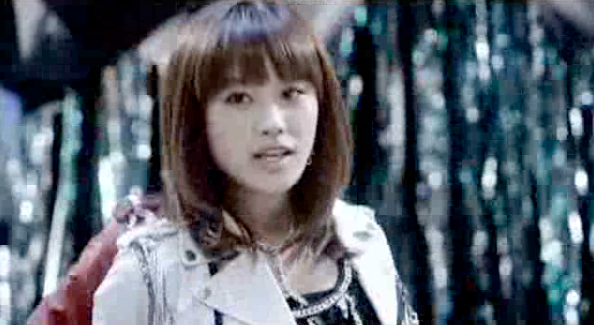 Aichan is looking ravishing as usual, her hair style is really cute.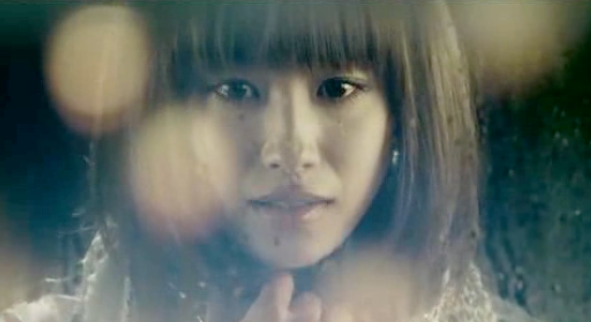 Throughout the video the girls shed tears and look upset which is totally ripped off from ...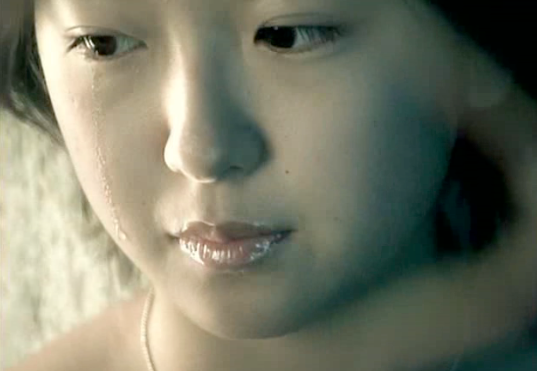 Berryz Kobo 'Jiriri Kiteru'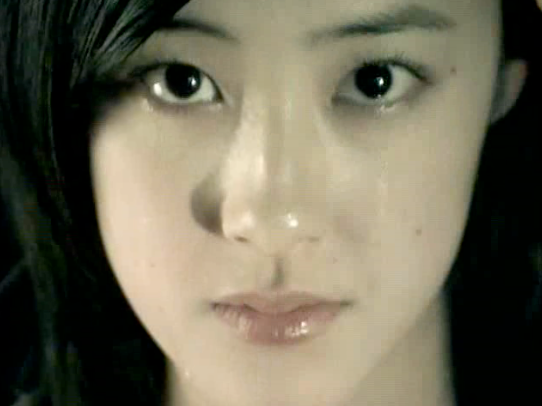 Mmmmm Miyabi, I love this video ... uh anyway back to Naichau Kamo...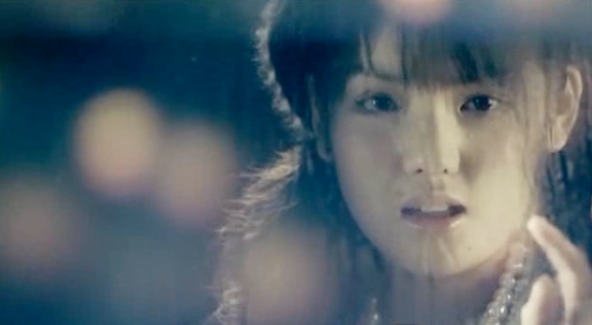 Sayumi with a pearl necklace ...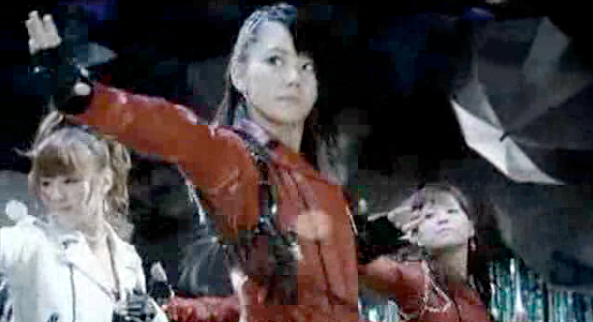 Jun Jun is looking incredibly sexy, yet she fails to get hardly any screen time or solo lines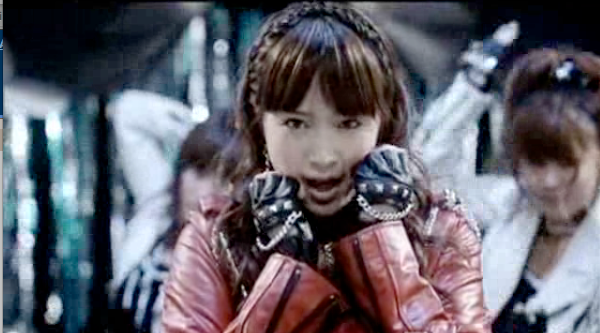 Eri on the other hand gets plenty of screen time and vocal parts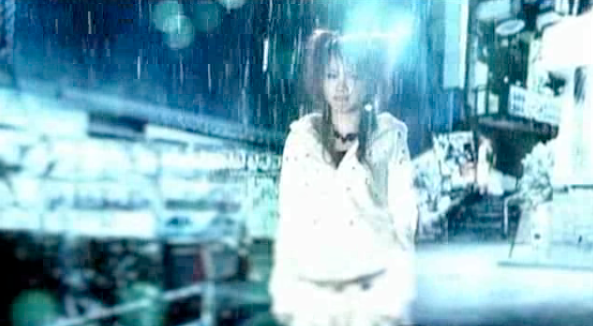 Like the crying parts we also get 'girls standing in the rain' shots, there's probably some hidden symbolism in this that I fail to see, all I see is the girl getting wet and making a grumpy face
Reina (princess wonk) gets a helluva lot of screen time, she is a total line whore also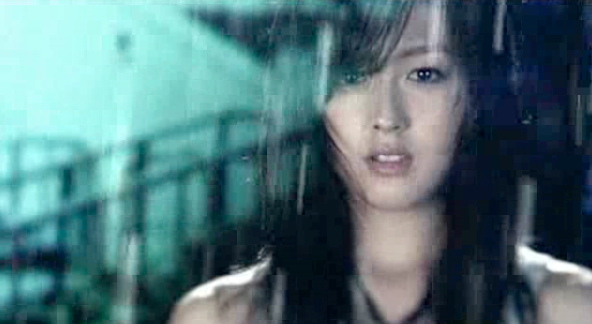 Koharu gets very little screen/vocal love, which is quite surprising because she tends to get quite a alot normally
It's also quite strange to see Koharu with a serious face, I'm so used to her grinning like an idiot and bouncing off the walls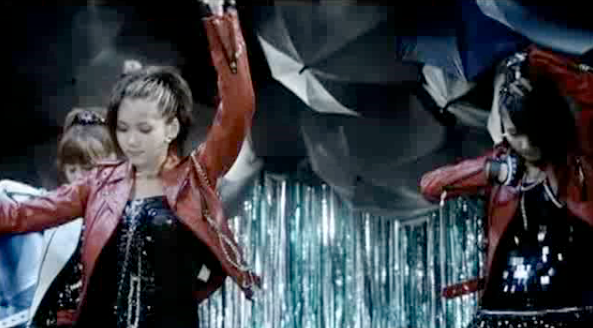 Aika is hardly even featured at all in the video, I do quite like her hair style.
There's a dance move in this that looks alot like the '1000 hand slap' made famous by E.Honda from street fighter 2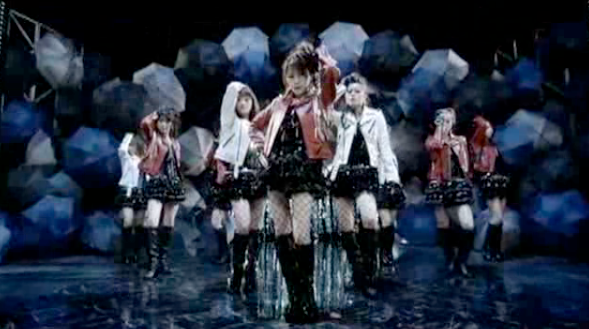 The video ends with a simple pose and then thankfully fades to black.
I'm confident that many people will disagree with my opinions but you cannot deny that this single is very lacking in style and substance.
I'm almost certain that the sales for this will be quite low ... will they be lower than 'Mikan'? unless this single gets a lot of advertisment and tv spots it probably will.
One last thing that bugs me about this ... what the hell is going on with the 8th generation? why recruit new members if you are not going to use them? I have yet to see Aika, Lin Lin or Jun Jun featured prominantly at all in any single (especially this one) of course I don't mind Aichan taking the vocal lead because she is the best, but I would love to see some variety in the future.
Like all my reviews I was going to end it with an upload of the PV, but considering I don't like it I wont subject you to it.
What I will do though is post a GOOD pv ...
I bring you 'Gee' by Girls generation ... awesome song and great PV ... Tsunku please take notice.
And please remember ... Life would be boring without different opinions.