Today I would like to ramble about idolism....
When looking at my own fandom in regards to idol culture I always wonder if there is a thing as 'too much' sometimes I ask myself if spending hundreds upon hundreds of pounds on merchandise is a good idea or if its totally pointless and a waste.
When I was young boy (around 11) I developed a huge crush on Gillian Anderson from the X-files, I amassed a huge amount of X-files related material including videos watches magazines and cd's.
I can remember Gillian featured in mens magazines like FHM and Esquire, the local newsagents wouldn't sell me these magazines because I was too young for such material ... thankfully I asked my mother to buy the magazines for me, which she did.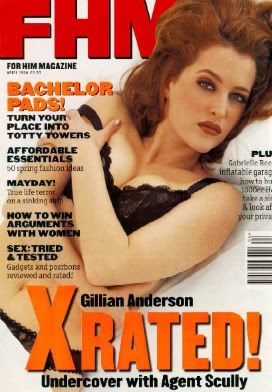 I still have this magazine somewhere in a box and it remains as a relic of when my idol complex started, apparently this magazine is now a collectors item and worth a fair bit of cash ... but unfortunately I cut the magazine up so I could add pictures to my Gillian Anderson scrapbook ... I wish I had a picture of my old bedroom because the walls were littered with posters of her, to some people it might of seemed creepy but that's how I rolled.
Getting a little older (around 13) I then developed another mild obsession with the violin player Vanessa Mae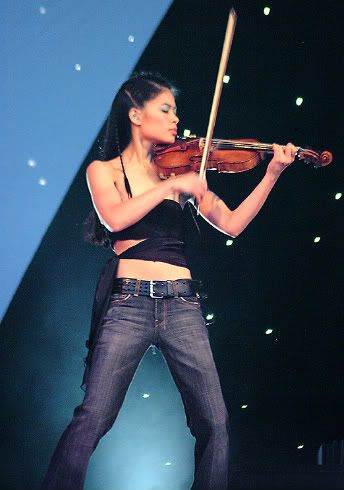 Just like with Gillian I started buying anything I could relating to Vanessa, mostly music tapes and magazines that featured interviews with her.
I then took up learning to play the violin which I got pretty good at, then I progressed to learning the viola which is kinda the same but a little bigger .
I still listen to her music from time to time, it reminds me alot of my past, the good times and the not so good times.
Here is a performance that I've always loved, I did have this on
VHS
back in the day and the tape got so worn down it was virtually unplayable.
And getting a little older (15+) I became slightly taken taken with the bass player Talena Atfield from the metal band 'kittie'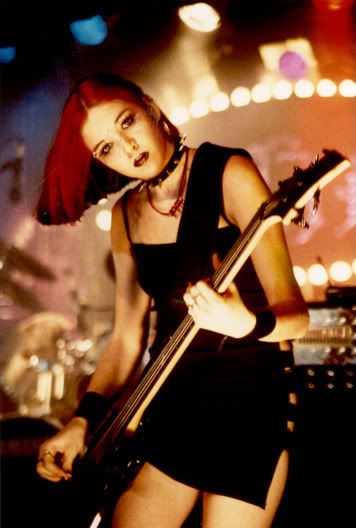 I made a website when I was around 16 dedicated to her, I can no longer remember what was on the site, it was probably total garbage but I thought it was cool at the time, the site might still exist somewhere ... who knows?
My fandom didn't make me take up the bass guitar but I did end up dating a girl that looked almost like her, the relationship wasn't that great so I dumped the girl lol.
The next girl that became victim to my fanboyism is none other than Kago Aibon
She is the key reason why I am here now blogging everywhere and spending countless amounts on H!P photos, cd's, posters, dvd's etc etc.
My fandom has kind of died in regards to Aibon, this was mostly due to the repeated 'scandals' that happened.
Life after Aibon was no problem because there was another idol to take her place ...
Kusumi Koharu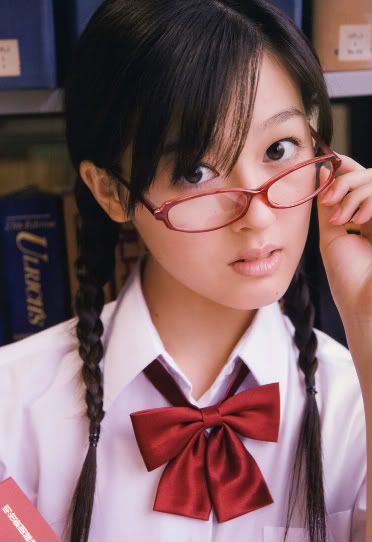 Kusumi is my number 1 Musume, yet she also shares the podium with my other number 1's thus being Yajima Maimi, Chinami Tokunaga and Maasa Sudo.
I always wonder if my love for Japanese idols will die one day, of course I have no idea but I highly doubt it, I enjoy too many aspects of idol culture for it to disappear.
Personally if I wasn't a wota I have no idea what I would do online ... maybe I would go outside more and walk my dogs?
Not bloody likely.