First of all let me state the facts:
• 'Hangry & Angry' are a new duo unit featuring Hitomi Yoshizawa and Rika Ishikawa.
• 'Hangry & Angry' is also a Japanese clothing range that features Gothic/Lolita/punk style clothing (
website here
)
• 'Hangry & Angry will be releasing a mini album on the 19th of November called 'Kill Me, Kiss Me'.
• The term 'Hangry' means a feeling of being angry and hungry at the same time.
• 'Hangry & Angry' surprisingly have a myspace page that features their single 'Kill me, kiss me' (
myspace page here
).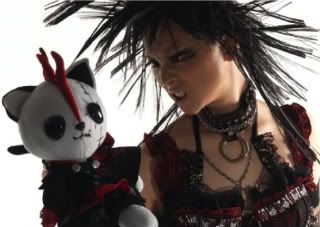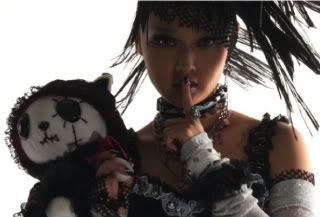 This news really took me by surprise, of course there's nothing shocking about a new unit, but this combination and style is very interesting.
Considering that 'Hangry & Angry' are already a popular fashion line it seems that this unit is merely a living and singing advertisment.
At the moment I know that this unit is controlled by the UFA but I'm not sure if its under the h!p or Tsunku's TNX label, personally I doubt its on either considering the edgy lyric of 'Kill me'.
Its good to see Yossie and Charmy back to work but I'm really wondering if this type of unit has a chance of getting past its second single, this reminds me a little of a more adult version of Buono.
I am a fan of Loli/goth/punk fashion yet I dont think it really suits these two girls.
Will we be seeing a PV for this? I hope so, but for now check out their new single below (
download here
) (credit to ck2 @ h!o).