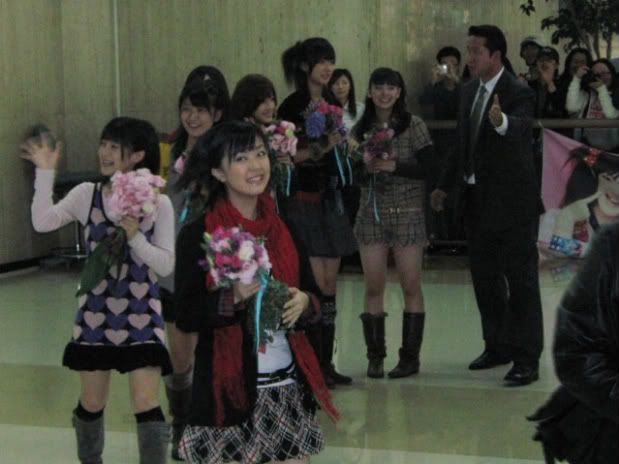 The Berryz just touched down in Korea for the 'Asia song festival 2008' and by the looks of it they were greeted by a large amount of screaming Korean wota's.
Although I'm sure the girls of Berryz 工房 are quite used to screaming fans I cant help but wonder what the girls think of them when they act in such a psychotic fashion.
In the video below you can clearly hear some guy constantly chanting 'RISAKOOOOO ... RISAKOOO', If I was stood next to him I would tell him 침묵!!!, but come to think of it ... if I was there I would probably be shouting 'CHIIII!!! CHIIIII!!!' in the loudest voice possible.
All of the girls naturally stand there smiling and waving to the fans, its also good to see the girls are so photogenic even without studio lights and airbrush, just LOOK how stunningly radiant Miyabi is looking ...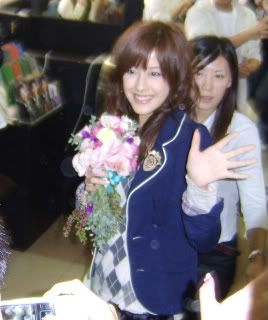 It's great to see such a good turn out, lots of guys AND girls all sporting colourful banners and such, given the intensity of the crowd chanting I hope there was sufficient security staff, as you can see in the video the fan cam gets worryingly close to Momoko.
And yeah ... you might want to turn your speakers down because the shouting and screaming gets fairly intense ... ahh wotas ... Zerg rush!!!