Reading around the forums the latest berryz Kobo's offering is getting mixed reviews, some people are flying off the handle and saying its the worst PV to date, and others are saying its one of the best, I always think its best to watch the video before becoming tainted with other peoples opinions, you always get the typical comments with every h!p release, the cheapness of the video, line distribution, costumes etc etc ...
My own feelings about 'MADAYADE' are mostly positive (surprise surprise) but I do have some issues with it.
The office setting it quite interesting (if a little sparse) yet I'm not really into the gaijin office workers in there, they dont really seem to serve any purpose what so ever, I can understand the main concept of the video though with the Berryz showing their fun genki sides as opposed to the missrable office workers, I think the activity inside the office could of been a little more interesting though, all we really see is the girls typing aimlessly on the keyboard or walking around with empty blue cups, the gaijin workers just seem to stand about talking with each other looking stern.
If I had my way (which thank god I dont) I would of had the berryz getting slowly pissed off with the other workers and finally going crazy and tying them all up with telephone wire, and then throwing away their office uniform and having a pillow fight or something ... I dunno ... but it would of been kinda hot.
The colorful outfits the girls wear are actually pretty cool ... YET ... I dont think they really suit this video at all, they would be much more suited to a live concert or something.
I think a great costume idea would of been a office costume varrient, like a shorter skirt and more snazzy colors or something.
Like I said the costumes are cool but just slightly misplaced, I'm confident that I'm not alone in enjoying the hem line of them, the Berryz seem to be showing alot of thighs recently in their PV's ... I'm not complaining at all.
I'm just gonna give a photo break down of things that stick out for me ...
As the video starts we are treated to a slow upward pan of someones legs, I was totally transfixed by this and trying to figure out who they belonged to ... Risako? ... Miyabi? ...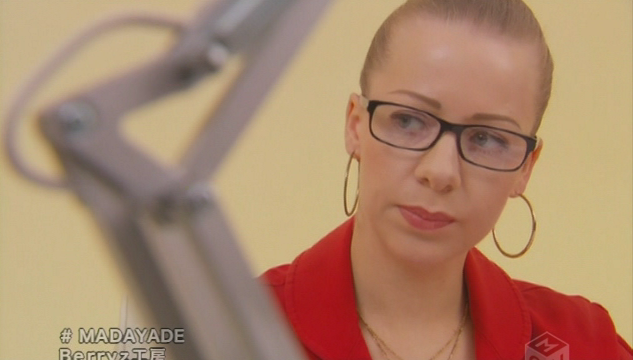 Bleurgh! its some old hag office worker, this was totally uncalled for ... the goggles do nothing, thankfully things start to perk up slowly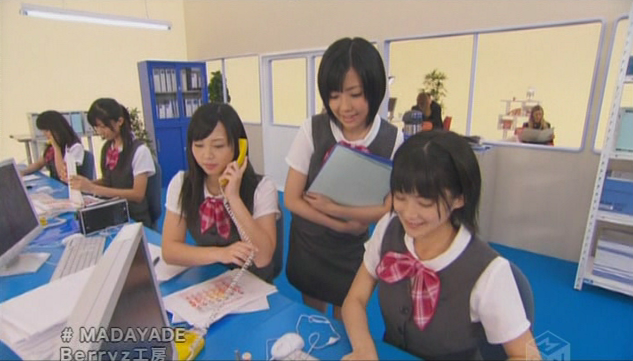 I think all the girls look cute in their little office outfits, I think that Saki has the supervisor postion in the company as she is always checking on the girls work
As you can see the main dancing area is kinda dull looking, I think it would be better if they were dancing in a more studio like situation, or maybe even on top of office desks? ... but why are we looking at the surroundings? I cant keep my eyes off Risako legs ... very relevant indeed.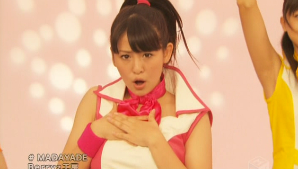 While watching the video there are many interesting shots, Risako tends to make some very fun and cute looks
Miyabi is looking quite lovely as usual, and her killer chin really stands out here, loves it.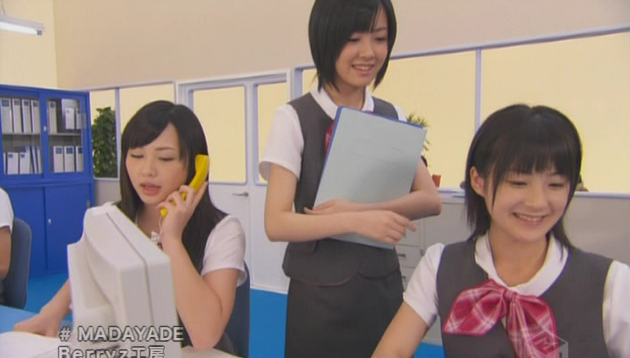 Supervisor Saki hard at work, Momoko looks fairly pleased with herself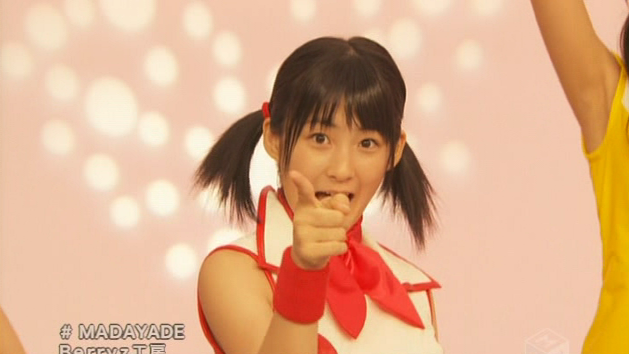 Momoko wants you...
Supervisor Saki gives Risako a thumbs up ... for aimlessly typing on a keyboard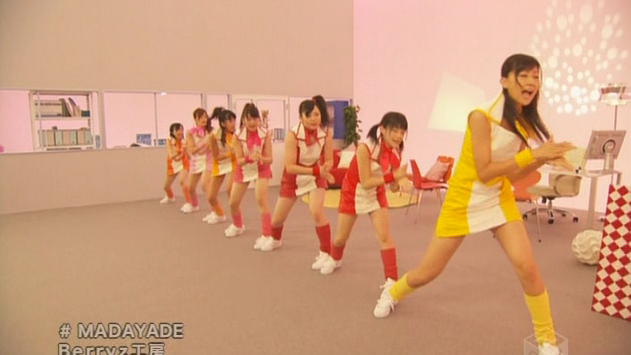 This shot really gives you a scope of Yurina's amazing height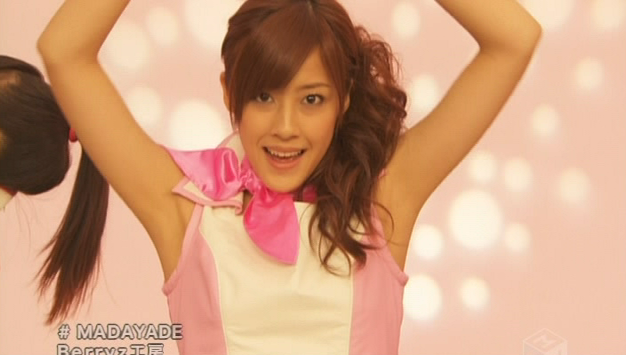 This is where things get interesting ... a few people have called this scene 'gratuitous' ... but I like to call it gratuitously delicious ...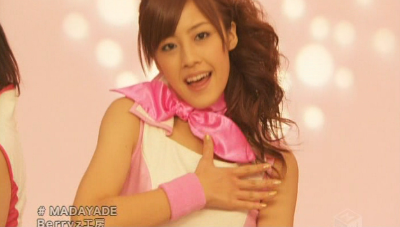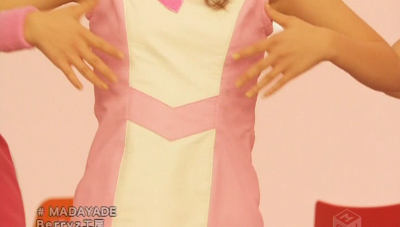 And I got a little excited and carried away .. so I made this to mark such a great event ...
click me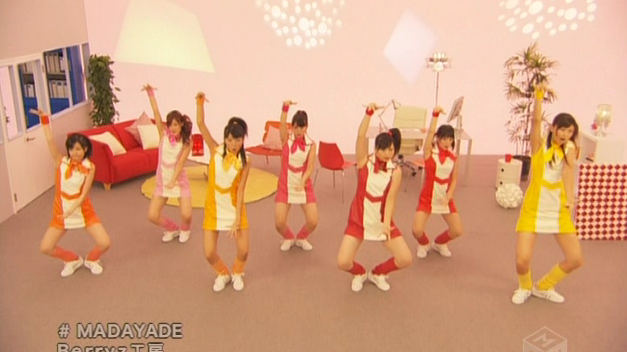 I love this part in the dance when they all sing 'P~yooooonnnn' ... it looks a little reminiscent of the monkey dance pose
Momoko looking clueless and Risako looking just like she did in the 'Gag 100 Kaibun Aishite Kudasai' video, minus the love letter
Happy armpit day!!! love Miyabi <3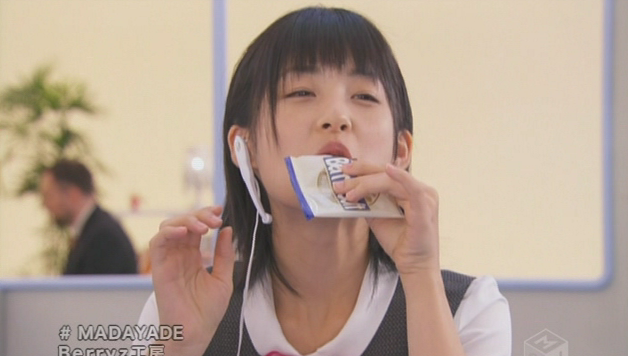 Momoko NOM's on a cookie called 'berryz soft', I've looked around and I'm sure that this is a fictional brand.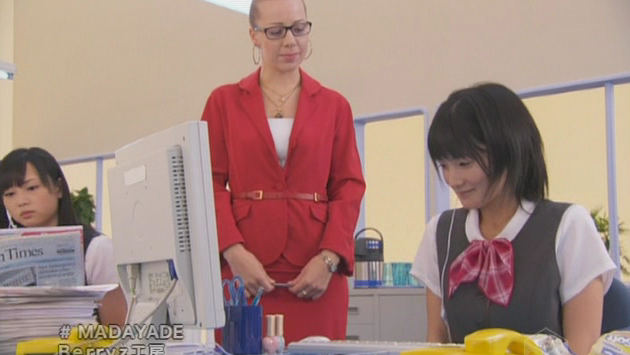 Then Momoko gets told off by the old hag for eating on the job, poor Momo!
Moshi moshi! kore wa Banana phone! Maasa desu!!!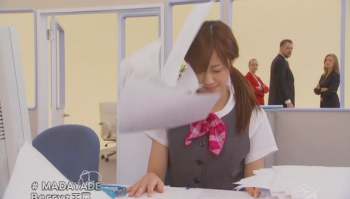 For some reason Miyabi gets pissed off and throws her papers in the air, YOU GO GIRL!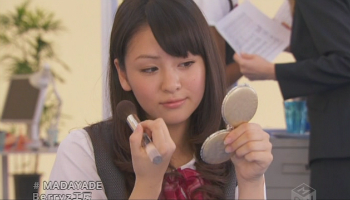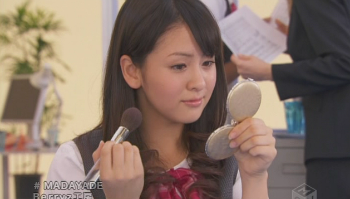 Risako continues to whore it up even when at work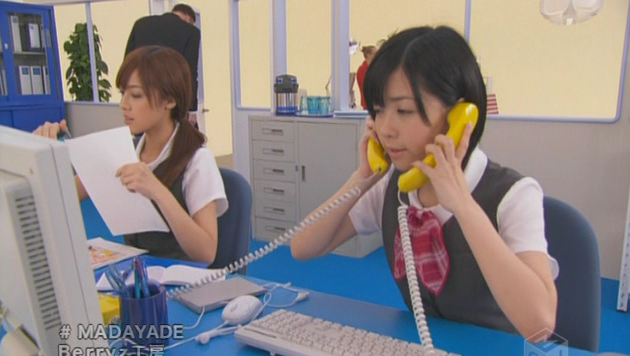 Hai hai moshi moshi Captain Saki desu!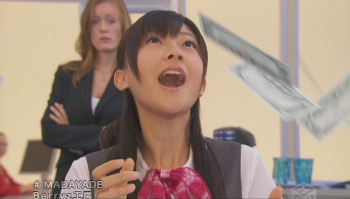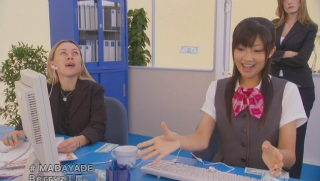 I have no idea what happens here but for some reason money falls out the sky onto Yurina, how strange.
Jazz hand desu!!!
Jazz hands desu!!!! ... no wait .... Chinami ... what are you doing!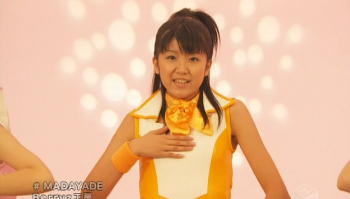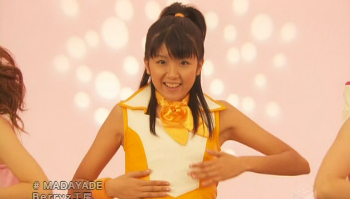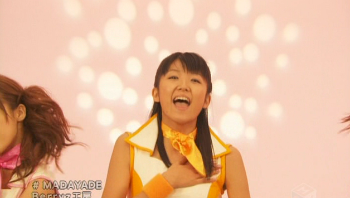 Chinami learns from Miyabi and does her sexy thing ... I guess she deserves
this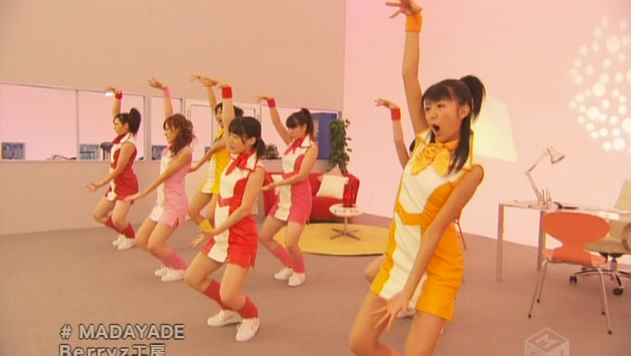 Close to the end we get another lovely 'P~yoooooonnnnnn'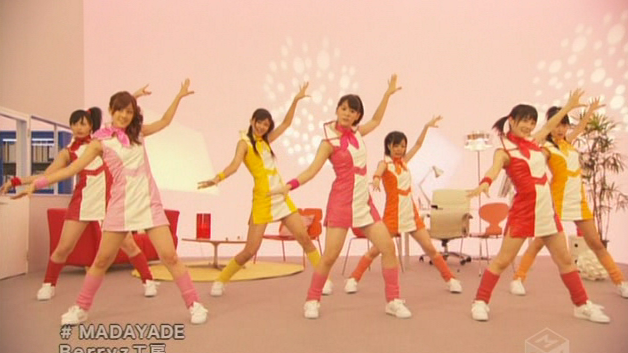 A lovely closing shot ... and I hope this picture shows that Risako isnt getting fat, she's just developing her
curves
...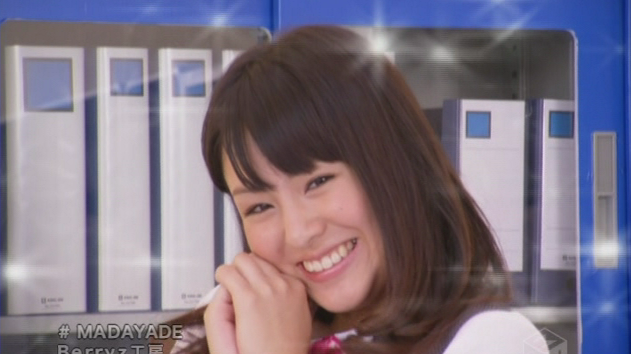 And I'll end the blog with a super cute and
radiant
cap of Risako.
Bravo! oh and enjoy the video!