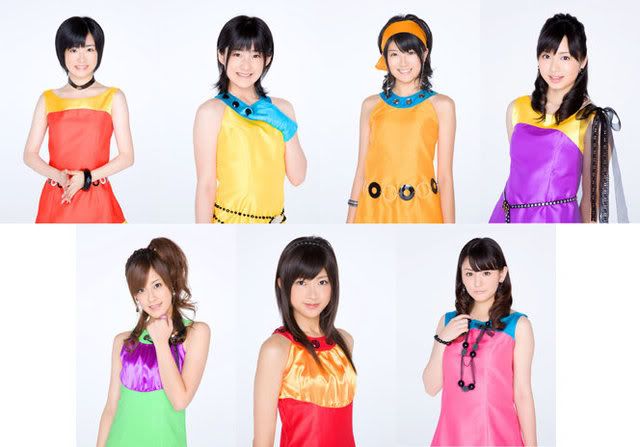 Like most h!p fans I am really looking forward to Berryz Kobo's 5th album (crypticly entitled「5(FIVE)」).
So far we have been given a track listing along with who sings what:
1. HAPPY! Stand Up
2. Kono Yubi Tomare! (Momoko, Chinami, Maasa)
3. Baka ni Shinaide (Saki, Miyabi, Yurina, Risako)
4. Yuke Yuke Monkey Dance
5. Ah Merry-go-round (Saki, Momoko)
6. CLAP! (Miyabi, Chinami, Yurina)
7. REAL LOVE (Risako)
8. Yume wo Hitotsubu ~Berryz Kamen Ending Theme~ (Berryz Kamen)
9. Dschinghis Khan
10. Tsukiatteru no ni Kataomoi
11. BE
12. Special Generation (Eccentric Remix)
So far I've heard most of the 'Special Generation Eccentric remix' and I'm totally in love with it, I'm not the biggest fan of remix stuff but this really does win hard ...
http://www.youtube.com/watch?v=sctSHIqdZro
Preview of the track 'Happy Stand up!' has just been leaked ...
And a radio preview of 'Baka ni Shinai de'
I cant wait to get hold of this album, its gonna be pure love.