Maybe I'm not keeping myself up to date with Morning Musume but this latest single kinda popped out of no where, I knew there was a new single on the way ... but this was like WHAM BAM! HERES THE NEW MORNING MUSUME PV KTHXBYE.
I'll resist on giving an in depth breakdown of the pv for two reasons ...
(1) You can see the video yourself below, so you can make your own mind up.
(2) I'm far too tired from work, and this Singha beer is demanding my full attention.
I heard a radio rip the other day of this and initially I wasn't actually that keen ... but after a few days and few beers things have changed considerably.
The thing that stands out the most with this single is the catchy lyric 'PEEPAHHHH KEIBUU!' ... I cant actually shake it from my head, the song has a really catchy beat and would be brilliant on the dance floor.
OK ... now get ready for some random screen caps and off hand remarks ...
I'm not the biggest Aika fan but I have to admit that when she has her forehead showing she looks so goddamn cute, this picture shows a sexy dance move ... which I'll call 'the boobie rub'.
And almost right afterwards 'the boobie rub' strikes again! ... oh yeah Eri work it girl.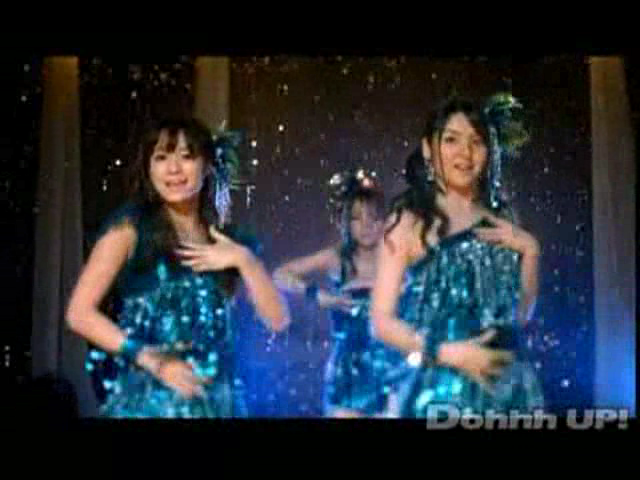 As you can clearly see ... SEXY LEGS is a heavy feature in this video .. it's really hard to focus on anything else ... and why would you want to?
This dance move basically involves shaking your stuff for the camera, the beauty is in its simplicity.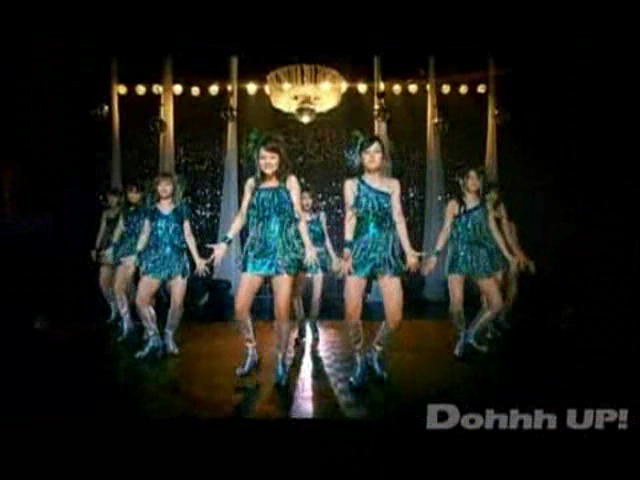 And whats this? oh yeah!
Aichans legs are SMOKING in this video, but Eri's are also very very sexy
And YES! Aichan KICK! (and Risa butt?)
Sayumi quite clearly is the cherry on the cake, such a cute voice!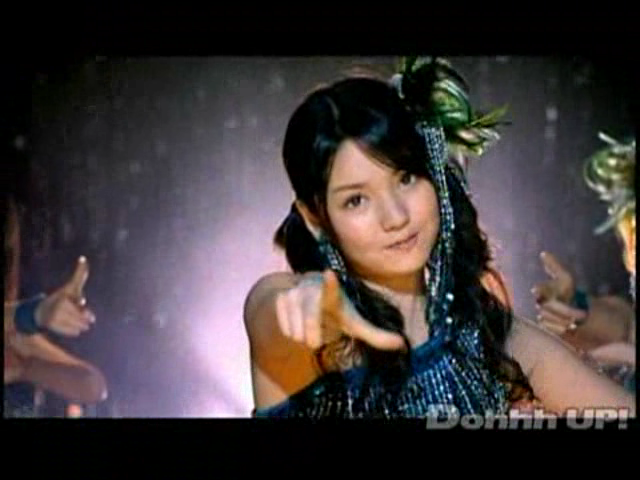 And to finish the video we all get shot by love bullets!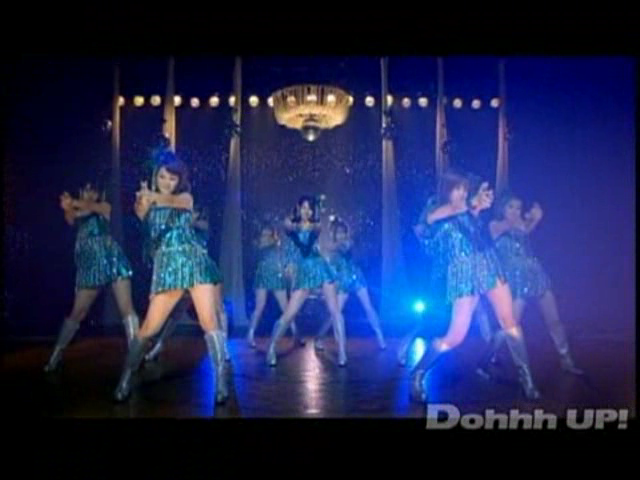 There seems to be a good amount of line distribution in this which is a breath of fresh air, although I do think the camera is fully focused on Aichan throughout ... but when shes looking this good who really cares?
Admittedly I dont love this single as much as this
girl
, but I do find it quite enjoyable, its not an epic single, but its not another 'Mikan'.
Good stuff.
Online Videos by Veoh.com