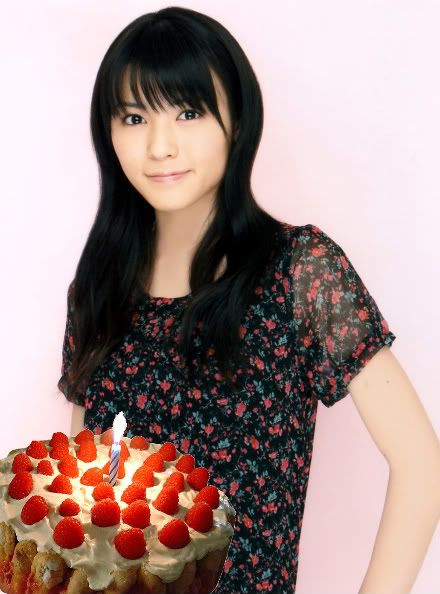 1 year ago to the day this blog was conceived, the idea came about while at work, I wanted to express my ideas and thoughts without just typing them on various forums, I thought the best way to get peoples attention would be to start a blog and fill it with pretty pictures.
I'm amazed that I posted more than 5 times but I guess I have a lot to talk about.
I'm very thankful to all of you that left comments and opinions, without that encouragement this blog would of probably died a slow death.
Also I'd like to thank
International Wota
who give me frequent write ups, a best new blog award and tend to give me more credit then I deserve.
Right now I would love nothing more than to get some beers and delicious cake but I have a ton of work to contend with and I'm also in the process of moving house so everything is upside down and in boxes, there's also gonna be a short period of time when I'll be offline, hopefully not too long because I need my idol fix, it's like crack.
Again a big thanks to all of you that come read my babble and thoughts, if you've never posted before there's never been a better time to start :D
I'll shut up now and let Risako and Miyabi take over ... Mmmm relevant.