When poking around the internets you find an abundance of idols, a group that I recently became aware of was the young idol unit 'Karen girls'.
So far they only have 2 singles which were opening themes to the anime 'Zettai Karen Children'.
The girls currently have a new single coming out soon called 'Fly to the Future'
The most pressing question in my mind is the age of the girls, I'm guessing that the girls are part of a management company or under control of their parents ... either way I hope that they apply to child labour laws ...
Another question is ... what age is acceptable for an idol group?
Do you think there should be an age cap? do you think its a form of child exploitation?
Personally I'm a fan of them and I find the music and vocals quite addictive, no doubt this group will appeal to the fans of much younger idols, but don't let age prejudice stand in the way of an awesome idol unit.
It's awwww right.
Over the Future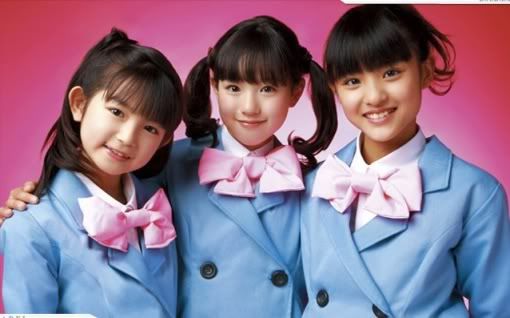 My Wings