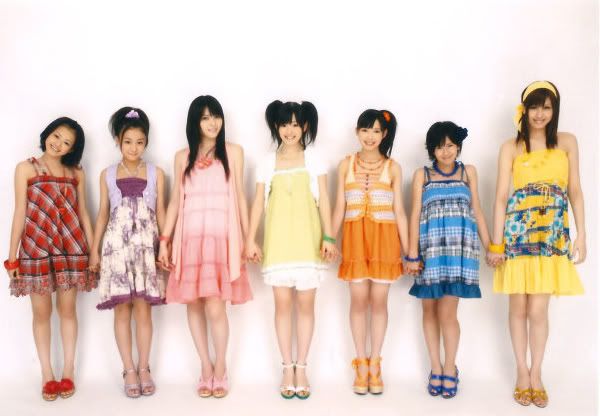 C-ute's 7th single seems to be shaping up quite nicely, when I originally heard that the title was called 'Forever Love' I had visions of it being some dire ballad, dont get me wrong ... some ballads can be done well, but when I hear stuff like Morning Musume's 'Aruiteru' it makes me want to self immolate.
The beginning of this track reminds alot of Berryz Kobo's 'happy stand up' but thats not a bad thing at all, I'm also quite fond of the 'my darling' and 'I love you' parts, at the moment theres no promotional photos or anything hinting about the outfits they have ... I just hope that Maimi's outfit shows off her killer legs.
Also while on the subject of C-ute singles ... for those that were a fan of 'Edo no Temari Uta II' ... why dont you check out by itsuki hiroshi's version 'Edo no Temari Uta
I
'
Its not that bad to be honest ... I find his voice kind of appealing in some strange way ...
Also while listening to this song it reminded me of the music that played on the Mystical ninja game for the Nintendo 64, 'I AM IMPACT' ... its a quality tune, and the game was awesome.