Every time a new h!p video comes along its always the same routine:
• The video appears first on Dohhh UP!
• Dohhh UP! then gets a crazy amount of traffic causing the buffering times to be painfully slow
• After about 10 minutes someone uploads the video to you tube
• The torrent file then pops up
• Forum people then start screaming best/worst PV ever
• Then the bloggers start to dissect every detail
This isn't a bad thing at all ... just an observation ... and why should I be any different? so here goes my two cents ...
One of the features that stands out about this PV is the sexy black suits, not only are they rocking some sexy boots they also have some pretty nifty/kinky chains, I used to have some chains a few years ago attached to my wallet that looked similar to these, I can also remember some of the issues they caused, at times they would become attached to the bar stool I was sat on .. I would then proceed to drag the stool along the pub with me ... umm anyway I wonder if the girls got their chains hooked together while dancing? maybe we will find out in the making of?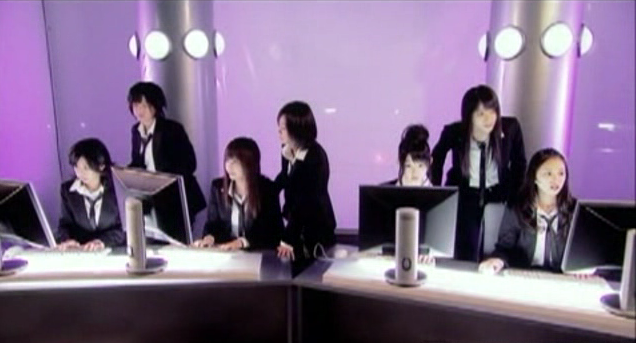 The opening shot shows us a smart looking office setting ... yes I'm thinking the same thing ... didn't the Berryz just have this setting also? ... they sure did .. but I think C-ute get bonus points for this because everything looks cool and the girls are looking slick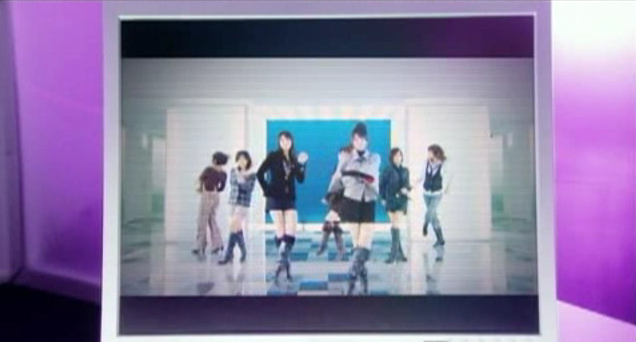 The girls dont seem to be doing anything on the computers other than looking at themselves dancing ... kinda pointless in my opinion
The video then kicks into a shot of the girls doing their thing, and this reminds me alot of the what Morning Musume's 'pepper keibu' did, after about 5 seconds the music cranks up abit, I really liked that feature on 'Pepper Keibu' and I REALLY like it on here because it goes really well with the rocky theme of this song
As the video gets going you cant help but realize the girls alternate outfits ... whats going on? it looks like winter clothing ... first let me say that Kanna's 'outfit' looks terrible ... seriously ... she's head to toe in a horrible brown drab garb that looks old fashioned and is probably a pain in the arse to dance in ... and yes she also has a scarf and wool hat ... weird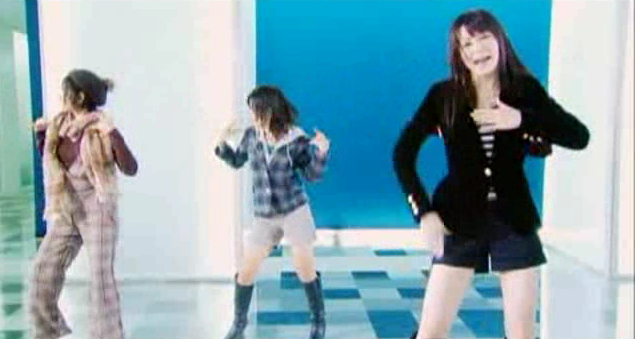 As we can see Maimi is back wearing her lovely short shorts (also might I add that they are the shortest compared to the other girls, there is a god.
Airi is looking predictably adorable yet I'm not convinced with her secondry outfit either ... she's got the bottom half right yet that top thing she's wearing (poncho?) looks very restricting and not clothing suited to dancing in
Mai mai is looking very grown up recently, she has a very smart hair cut and is getting crazy tall also ... Yurina LOOK OUT!
Admittidly I'm not the biggest fan of Erika ... this is because I fail to see any charm or personality with her (she also reminds me of an ex girlfriend) also her 'spin the towel' part at concerts really bugs me, BUT I have to say that she is looking really slick, her hair is also looking almost as good as Miyabi's (almost)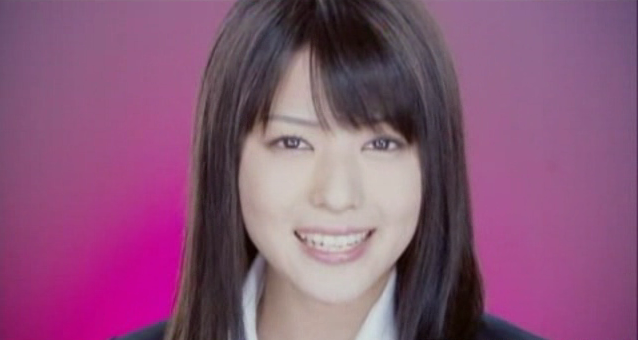 Maimi is looking stunning as usual, her hair is looking a little shorter, yet still silky smooth, yum.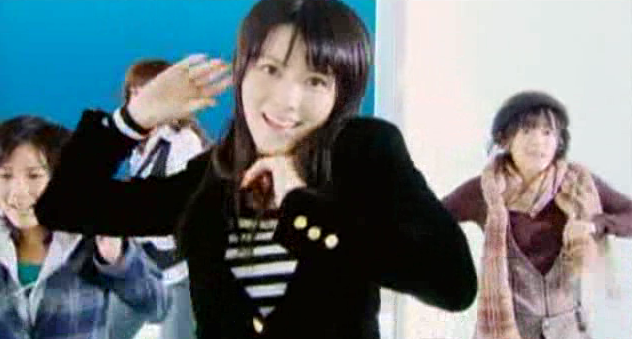 It's a shame I dont have a higher quality video to cap because this pose Maimi does is delicious
Even though the suit idea is fairly simplistic its very effective, its a very different look from their previous cute bouncy stuff, its also good at showing C-utes new mature style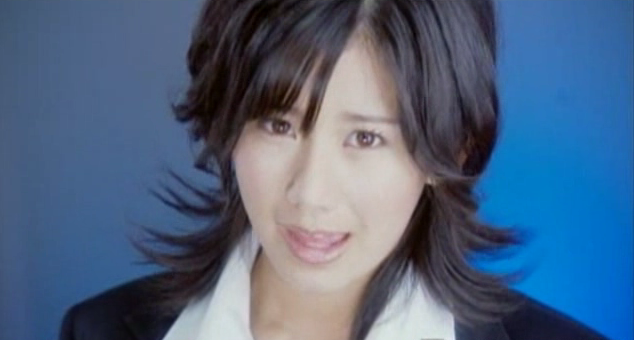 Chisato's has the most beautiful hair out of all the girls, it really shows that she has a feminine style ... even though she is a total tomboy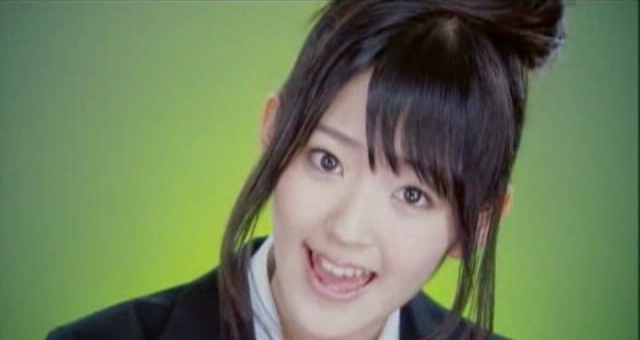 Airi's hair is looking kinda funky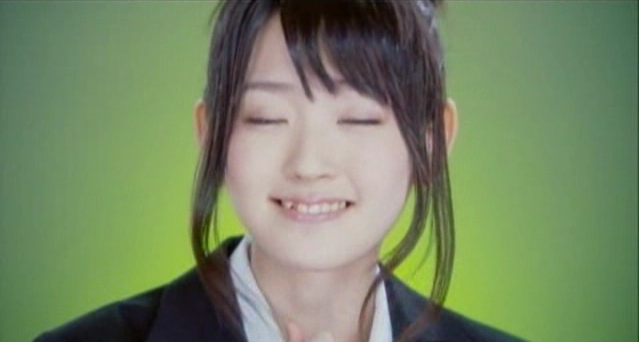 When I start screen capping I just cant stop ... theres so many little moments of WIN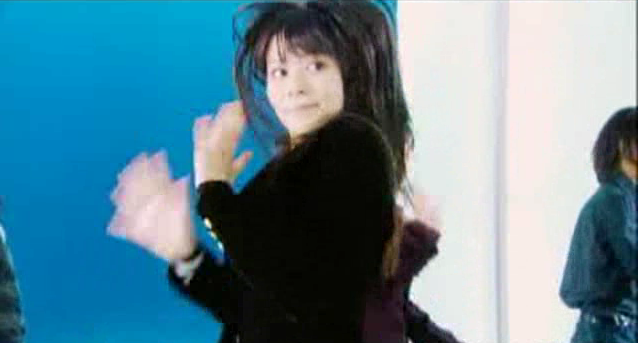 Near the end of the song there's an awesome guitar part that sounds like it would fit into a Slayer track, also the dance becomes alot more intense, considering the girls dance in such close proximity to each other I'm sure that Maimi must of given Airi an elbow in the face, I cant wait to see this performed live to see how they dance round each other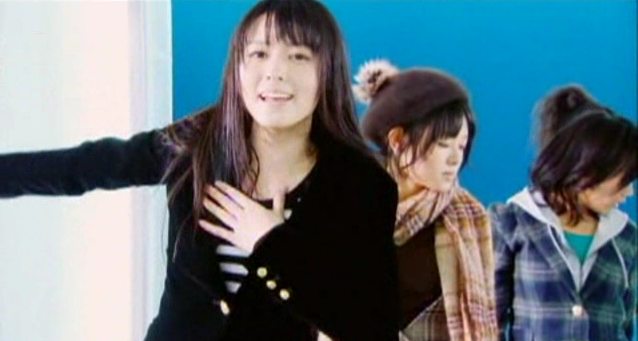 I'm still not really convinced about the alternate outfits though, Maimi looks hot, Erika looks slick ... Mai mai looks acceptable ... but the rest of the girls look like they went shopping for winter bargains ... why are they wearing wooly hats??? this is a dance studio with crazy hot lighting ... the girls must be perspiring a fair deal ...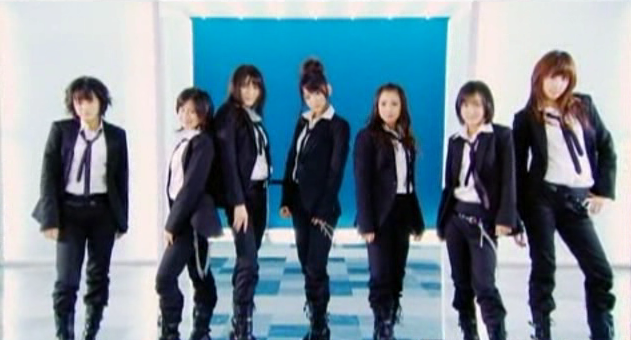 I really do like the closing shot though, it just shows how cool they all look in their suits, I'm hoping to get some photo sets of all the girls, I'll have to poke around yahoo auctions or something.
So to sum up my thoughts I really really love the song 'FOREVER LOVE' its catchy and has some kick ass rhythms, I think it's easy among my top 5 C-ute songs ever (number 1 is Namida no Iro).
The PV is fairly straight forward, like I said the office scene hardly even serves a purpose unlike in Berryz Kobo's last PV.
I'll definitely be buying this single, and I really really really hope they do a poster of the girls wearing suits, that would contain so much WIN.
(Recently
Veoh
has reduced its video quality dramatically, not only do we get blocky streams we also get on screen advertising which is a complete joke, I'd be happy to have adverts if the video was a good resolution and streamed fast yet this isn't the case, for the time being I'll be uploading videos I feature here onto
Viddler
, this place seems kinda cool for now and shows decent resolution and speed (for now).
I read a while ago that veoh is also blocking certain countries ... are you one of these countries? if so where in the world are you from? I would like to know!)