I'm kinda late updating this list so there is a slight back log of things that came to me.
I have actually cut down on buying stuff recently as I'm trying not to blow all the cash I get ... but there's always so much cool merchandise coming out, it's an expensive job being a Wota.
First up is some presents that
Lolli
got me when she went over to Japan to see the Cinderella musical ...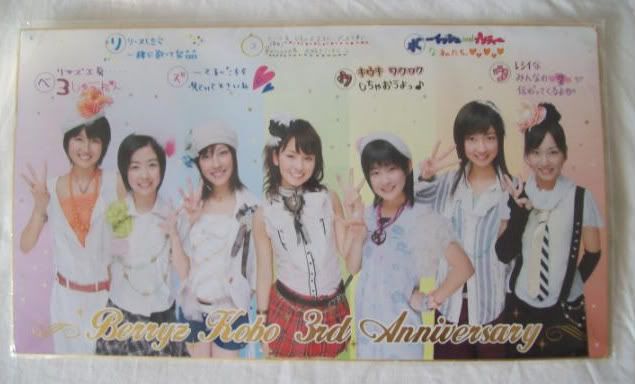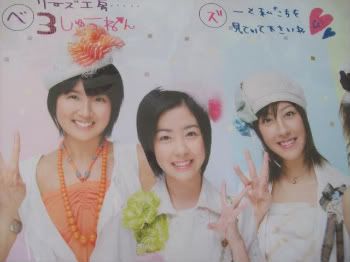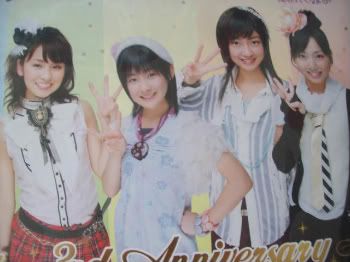 A big ass Berryz Kobo anniversary poster picture, the photo is taken from the VERY BEAUTY photo shoot which I find quite lovely, I just need to figure out a place I cant put it.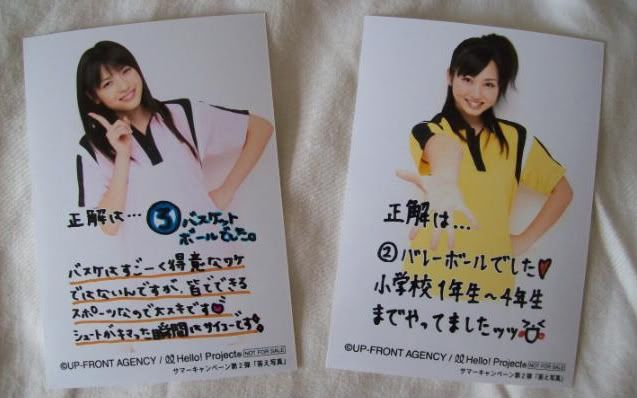 Two photos of my most favorite girls in h!p, wearing their bowling outfits.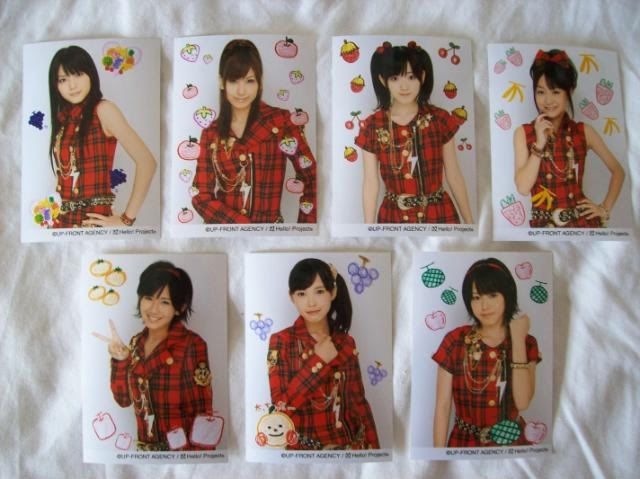 A C-ute photo set!!! I don't own that many sets of photos so this is really cool, also these photos have a cool metallic shine effect.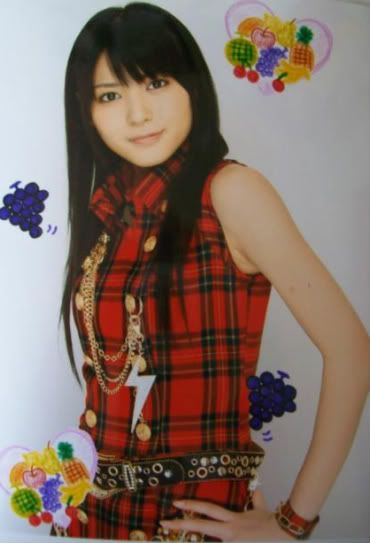 Maimi looks very dominant and sexy indeed, she's also quite good at doing doodles.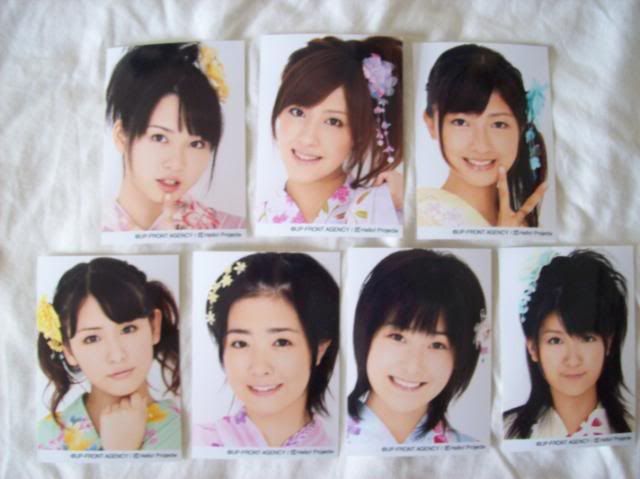 An awesome Berryz Kobo photo set, all the girls have awesome hair styles ...
Maasa has the sweetest lips, and Risako has such a cute puppy dog pose.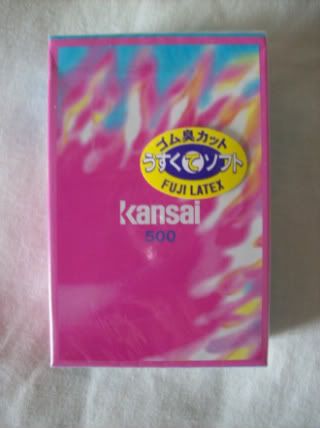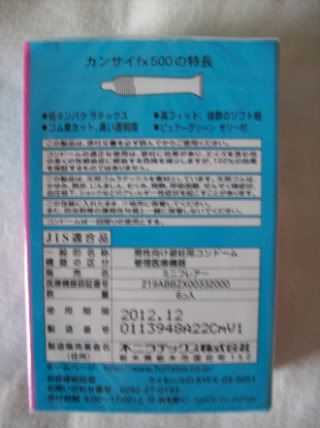 At first I thought these were a box of Japanese tissues ... but upon further inspection it turns out its a Japanese 'tickler' condom ... YAY!? ... so far I've resisted from taking it out the packaging and blowing it up over my head (for now).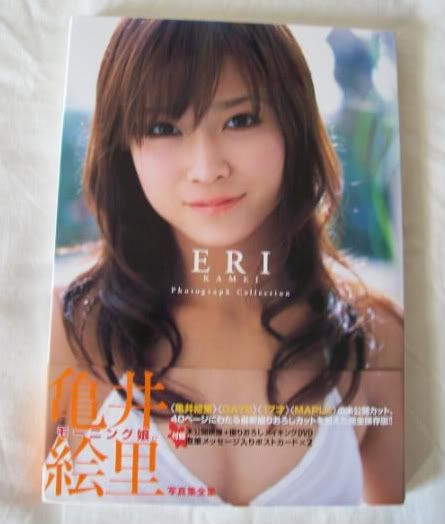 Also Lolli got me this as a birthday gift! I'm totally in love with it, Eri's 'photograph collection' every page is filled with delicious Eri win.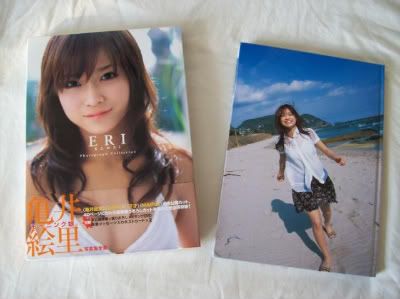 The photobook is contained within a nice thick cardboard case.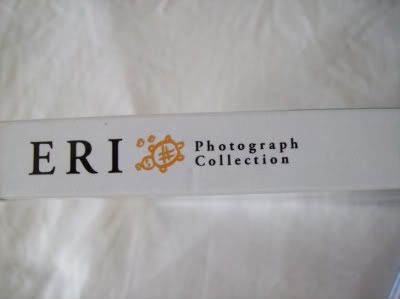 The side of the photobook has a cool little doodle of a turtle which I think is pretty cute.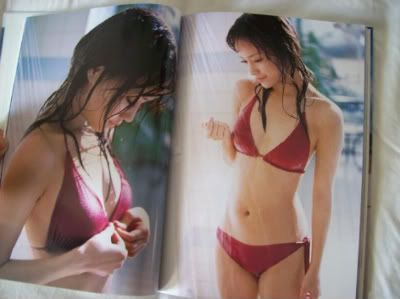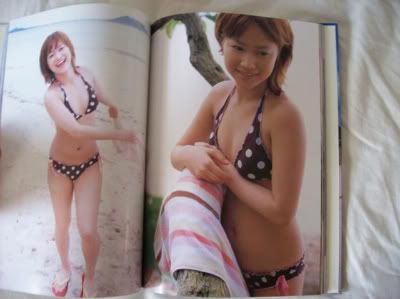 Quite predictably every page is filled with yummy Eri photos, there's also a great juicy amount of Bikini pics, BIKINI FTW!!!
A massive thanks to Lolli for the gifts!! love them!.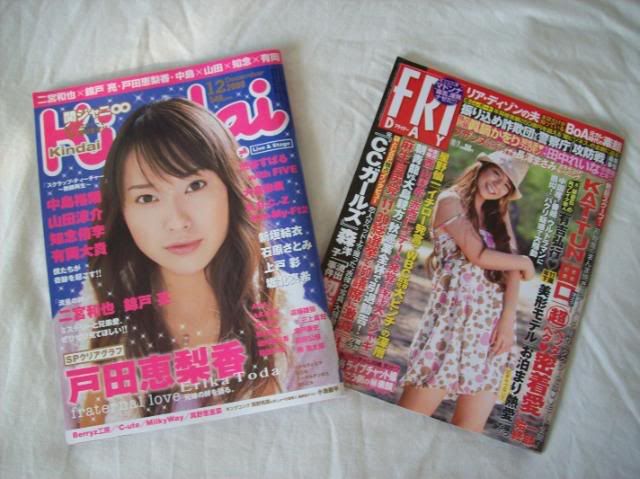 Next up is even more gifts! Paul from
Hello! blog
kindly sent me some Japanese magazines from the Japan centre in London.
Friday magazine is actually pretty cool considering I have a burning hatred for the magazine (because of the h!p scandals it publishes) but most of the pages are filled with great photos of yummy Japanese girls ...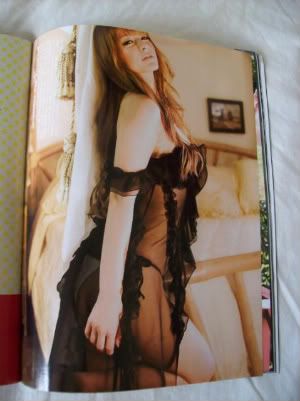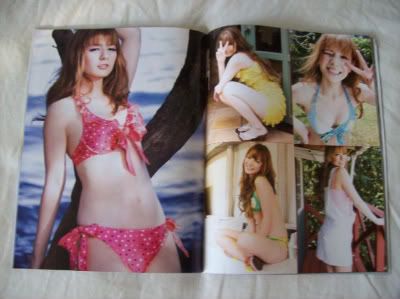 I think this girls name is Suzanne, I'm not sure ... but I am sure that she is incredibly hot.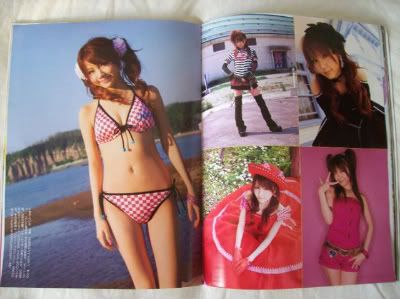 There are also a few pages dedicated to Tanaka Reina's latest photobook 'very reina'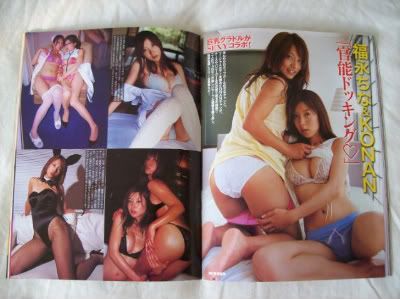 Flicking deeper into the magazine you start seeing more girls and less clothing ...
In the center of the magazine there is a special sealed section that contains full frontal nudity, I've censored the picture as you can tell ... if anyone wants the original let me know ...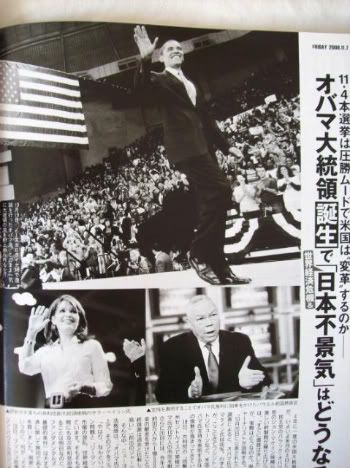 But the magazine isn't all about naked girls .. well most of it is .. but there's even a feature on the current president elect Barack Obama.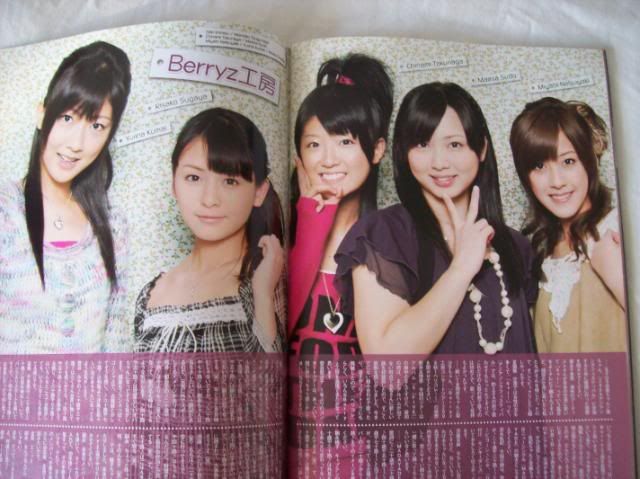 Kindai magazine is alot more focused on idols that have clothes on, with a great chunk of pages dedicated to h!p idols.
Even a full page spread dedicated to super idol in the making Mano erina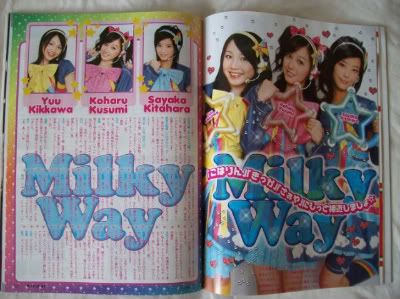 And a feature on Milkyways latest single, its really great to see these photos all glossy and full colour.
Its not just hello! project featured either, theres a couple of pages dedicated to AKB48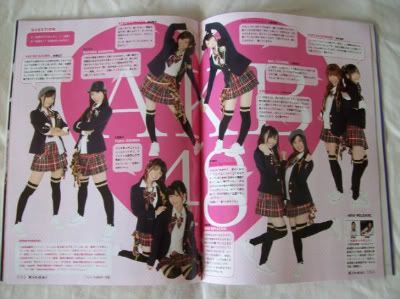 Yummy, a big thanks to paul! I'll repay the favor soon!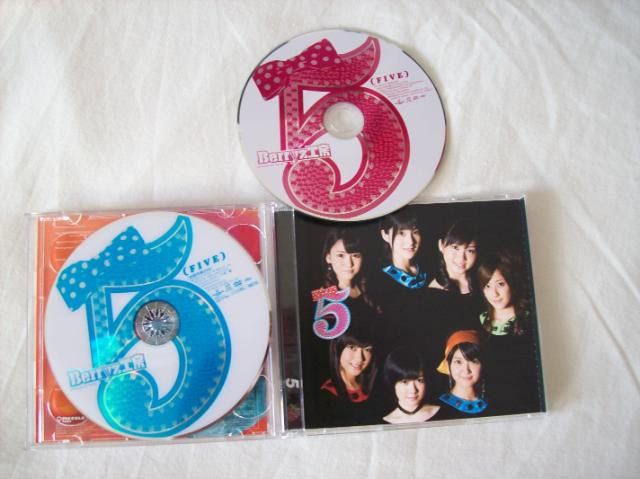 Next up I picked up the 5th album (special edition) from Berryz Kobo, I was gonna do a full review of this album but I cant really be bothered and I suck at writing about music, I'm in total love with all the tracks on it though, the most stand out tracks for me are 'Ah Merry-Go-Round' and 'Happy! Stand Up'.
It's an album I can quite happily stick on and listen to it from start to finish, awesome stuffs.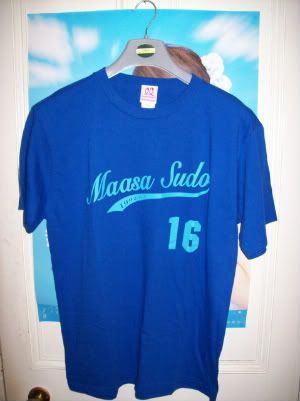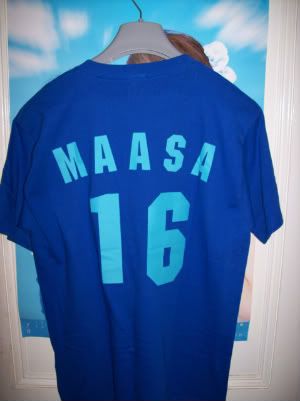 It was recently Maasa's 16th birthday so I thought it would be cool to pick up her special birthday t-shirt, also with the t-shirt I got a wrist band and 2 photos of her wearing it but I forgot to take photos of them, I have yet to wear it yet though, maybe on a special occasion?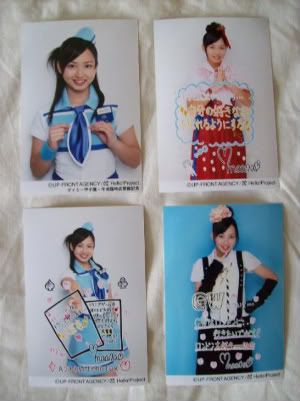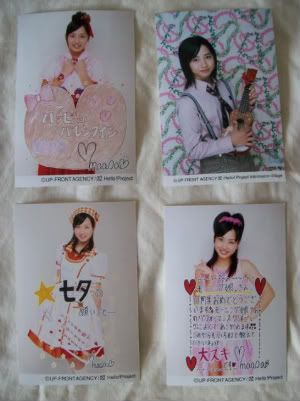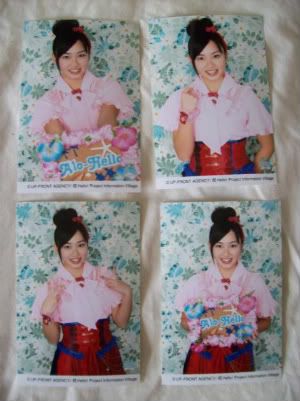 These photos are a little bigger than the usual size, I love the younger pic of Maasa with her little guitar.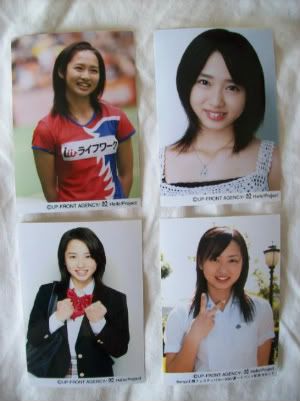 Random Maasa photos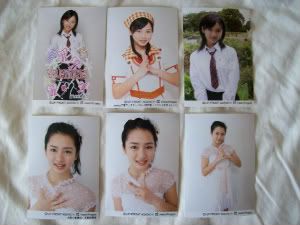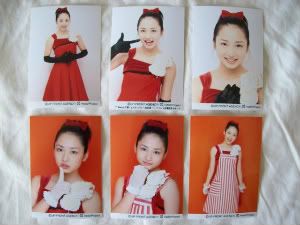 More random photos ...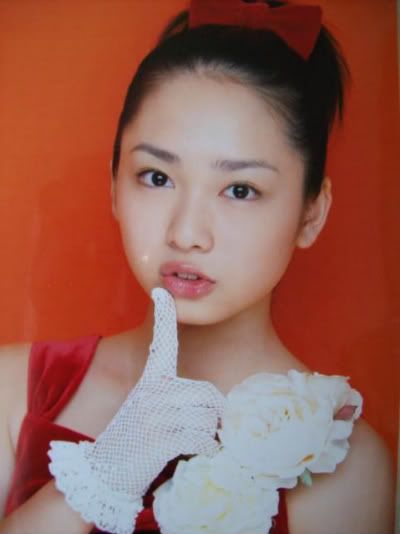 I'm in love with this photo, chu!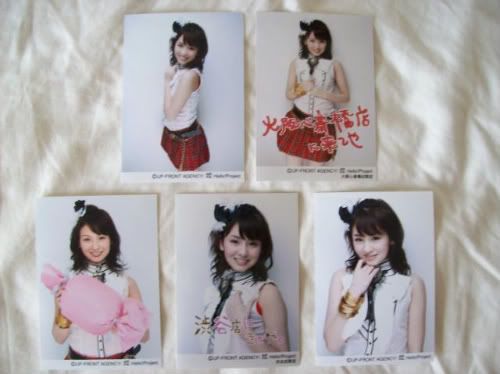 These Risako photos have a cool metallic shine to them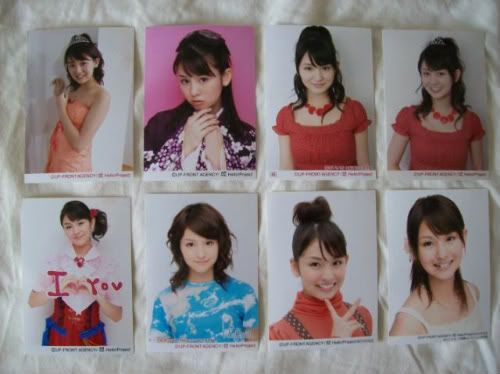 hmmmm....
Risako in uniform ... DO WANT
I think that this might be the cutest photo of Risako in existence ... anyone care to prove me wrong?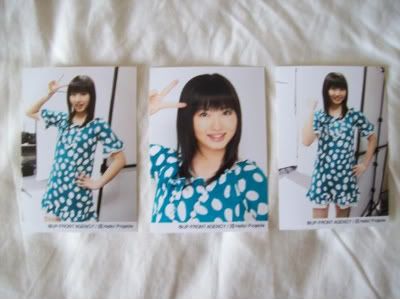 When Maasa got a new hair style she did these awesome photos showing it off, I had to get them.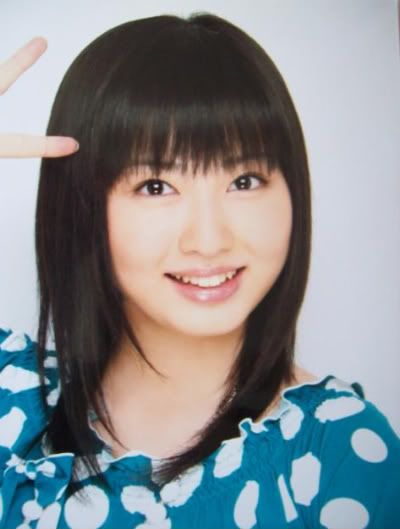 Pure pure WIN.
End of transmission.