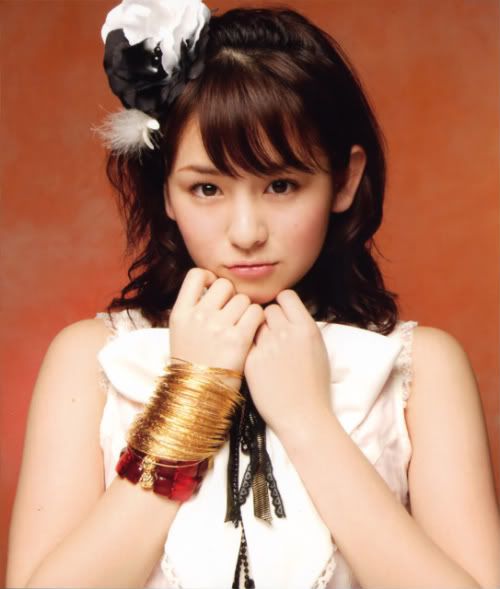 The latest episodes of Yorosen! have got alot more spicy now that Berryz Kobo have taken over.
The teacher of the class is the delectable Risako Sugaya ... not only is she sweet, shy and smexy she comes complete with the cutest black frilly lace witches outfit complete with pointy hat ...
And it gets much better ... long knee high leather boots ... XD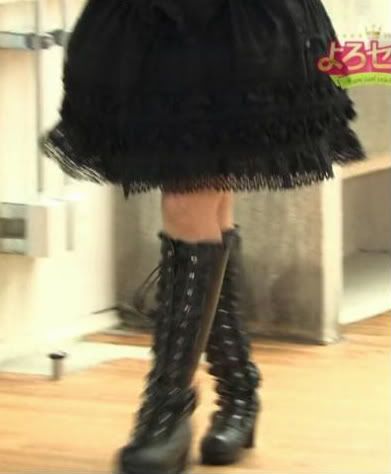 Risako tells the class that they will be learning about the world of fantasy ... she then confesses that she 'loves fantasy' .... *nosebleed*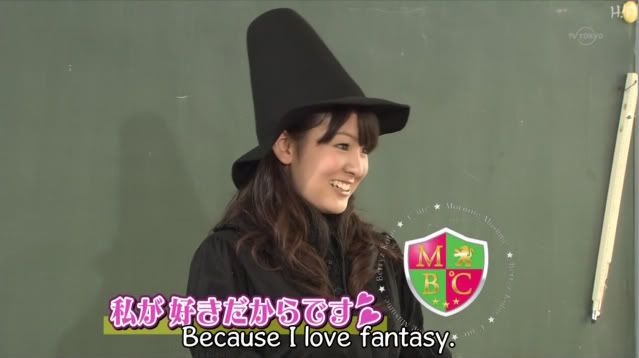 Throughout the 5 episodes of Yorosen! (20-25) she acts as a very clumsy shy and at times dominant teacher.
The other Berryz girls constantly make remarks about her teaching method and forgetfulness .
There are many many moments of WIN within, one of the coolest and cutest parts is when Risako tries to 'Shush!!!' the class because they are being noisy ...
She then looks up at the class and takes aim ...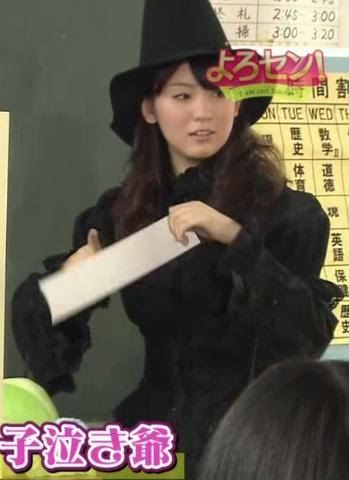 And unleashes the cutest DEATH GLARE upon her students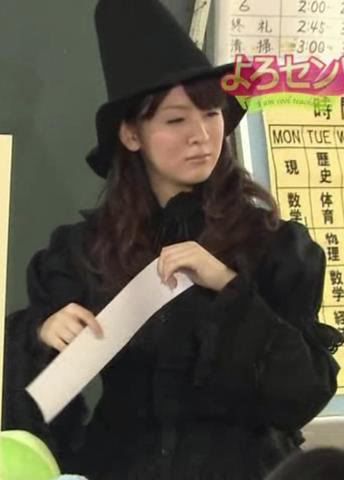 She then turns away and gives herself a smile of satisfaction ...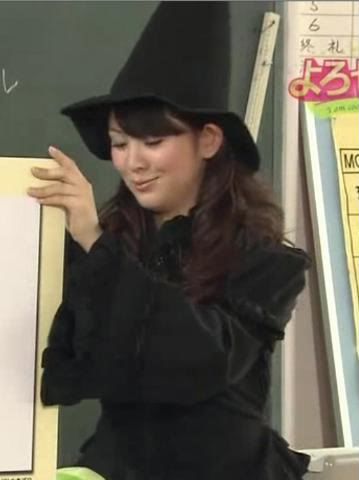 Another funny part is when Saki gets the highest test score and wins a troll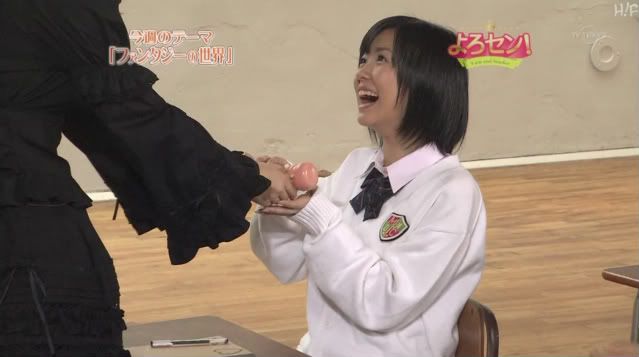 She looks so happy!!!
Another thing I found very funny ... and I must admit you have to have a quick eye for this ... did you notice all the girls had customized their white shoes? it was tricky to get decent screen caps of this because the camera hardly gave a decent shot,
Miyabi has written her name in the alphabet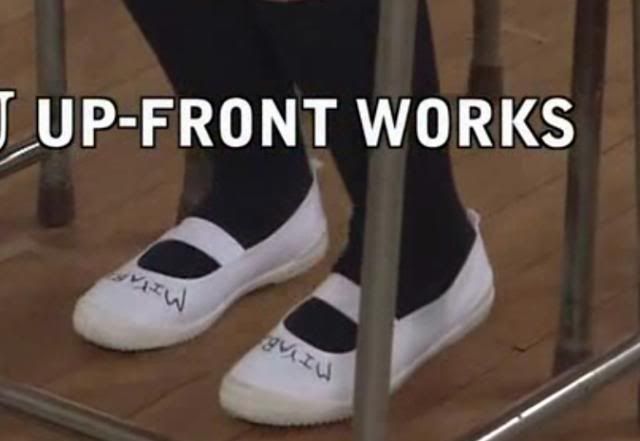 Saki's shoes were hardly picked up but I'm sure that her left shoe has the Kana さ (Sa) and on the right shoe き (ki).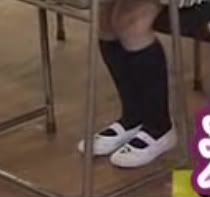 Chinami went crazy and colored her shoes red ...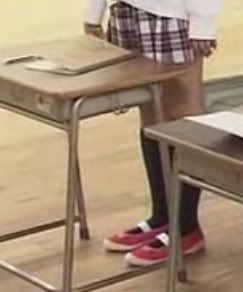 Agian its really hard to see but I think Momoko has written もも(momo) along each of her shoe straps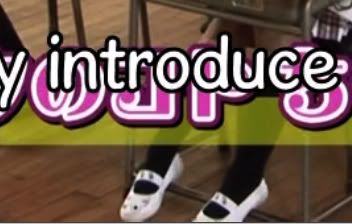 Yurina's shoes are really colorful and creative, her name written complete with stars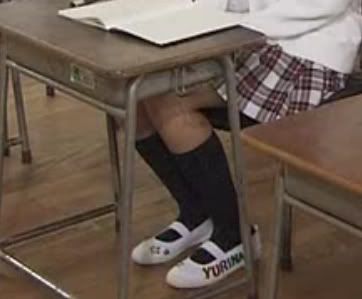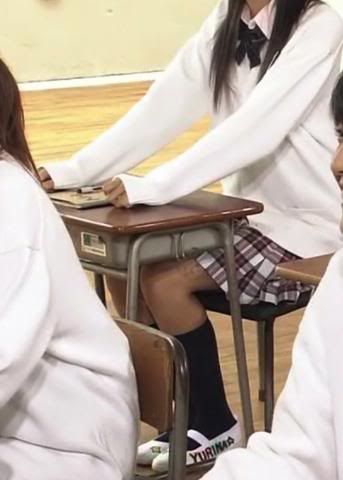 I've been watching and uploading all of the Yorosen! episodes onto veoh, feel free to watch all of them
here.
If you wanna get hold of subbed episodes then please check out
www.hello-fansubs.com
Also one last thing .. I think Riskao must follow some type of magic or wicca ... you decide ...