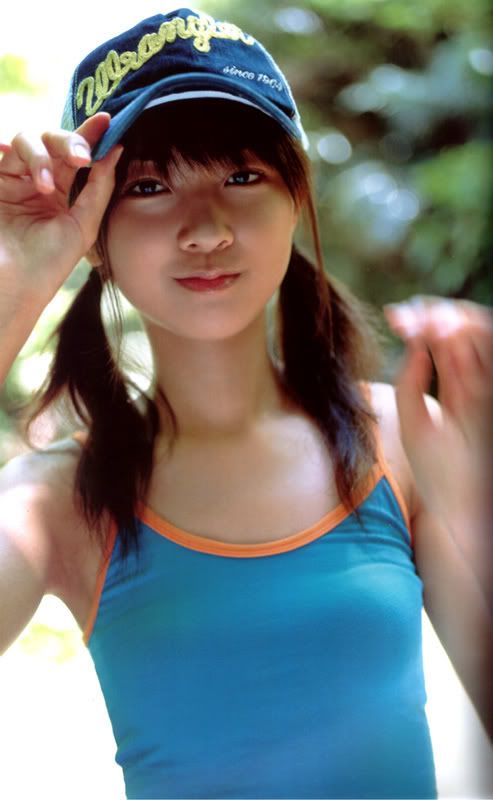 When I first got into berryz kobo Yurina was probably one of the last girls that I noticed which is quite a feat considering her looming height.
But within time she grabbed my attention for a number of reasons :
1. She is a very good vocalist, she also is considered one of berry'z lead singers, although she might not get as much screen time as Risako or Miyabi, her voice gets a prominent front seat, and quite rightly so.
2. Her maturity, a majority of the berry'z girls are bat shit crazy, yet Yurina always seems to retain her feminine and reserved side, she always seems to be there just looking cool and going with the flow.
3. Her looks, while admittidly she dosen't seem to compare alongside Risako or Miyabi ... I consider her to have the ultimate 'girl next door' vibe going on.
Thankfully there isn't a girl next door that looks like her ... because no doubt she face a constant onslaught of my affection and 'wooing'.
I only found out the other day it was her 15th birthday ... I seriously thought she was close to 16 ... crazy.
Anyway Yurina is now always in my eyes now, and I'm curious if she will ever get a second photobook ... seems a shame to waste such beauty.
Here is a download link for her first photobook (crypticly entitled 'Yurina') its quite lovely indeed.
http://www.megaupload.com/?d=4NNWN8J0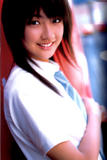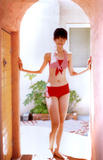 [UPDATE]
It turns out that over
8000
people cheered and wished Yurina a happy birthday at the 'Hello! Project 2008 Summer concert'.
How awesome must that feel?