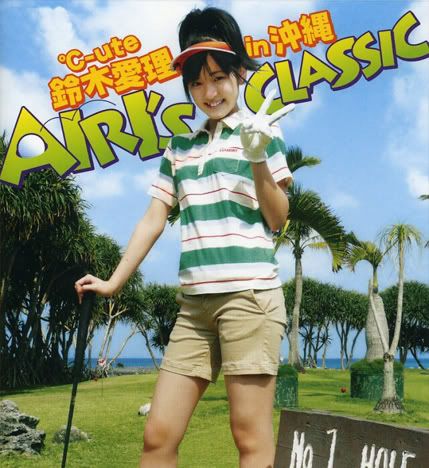 Before this dvd came out I was kinda confused, WHAT exactly was it? ... the title 'Airis Classic' is fairly vauge ... If I was in charge I would of called it 'Airi fails at mini-golf for 50 minutes'.
Thats right ... the whole video is dedicated to Airi playing mini-golf all by herself, some people would find that relatively tedious ... yet considering its Suzuki Airi ... its awesome, I could quite happily watch that girl cut her toenails, anything she does just drips with adoribility and win.
I spent the good part of an hour making screen caps of the videos best parts ... but then I thought sod it.
So since I havent made an OPV for a while I hope you might enjoy this ...
I called it 'Airi's Classic in 60 seconds!' ... I made it with some crappy windows program so it kept crashing on me >:( ... but I should be getting an imac soon so I should be able to make more in the furure.
The full length version of 'Airi's Classic can be viewed and downloaded
here
.
Below is the OPV I made, hope you like it ^^
(note - Veoh rejected my uploads of this video, I have no idea why so I uploaded it via youtube)