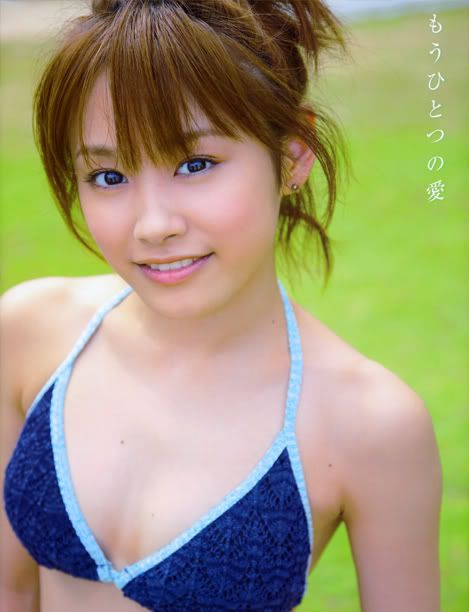 Takahashi Ai's 9th Photobook has finally come out and this post is nothing more than a veiled excuse to post some eye candy of the delicious Aichan.
I dont actually own any of her solo photobooks and I'm not really sure why ... considering she is a truly beautiful and talented girl it seems a crime not to.
No doubt she will be on my 'to buy list' along with a few other photobooks ... like Suzuki Airi's 3rd photobook and Kusumi Koharu's 3rd photobook.
Anyway 'Mou Hitotsu no Ai' is quite a lovely photobook which is to be expected as anything Aichan graces turns to gold (see post below).
Filled with the usual bikini fan service and booty shots ... one could say that the producers of these photos are running out of ideas ... but if they look this good who cares? hooray for unoriginality!
Below are a few choice shots, and you can download the scanned photobook
here
, or if you wish to support your idol please buy it from
here